Weekly Round-up-August 23rd-August 27th 2021
MONDAY-Regular Classes
TUESDAY-Regular Classes
THURSDAY-Regular Classes
FRIDAY-Regular Classes and TOP DOGS CLASS Wear Red/"REDS" and bring something red.
OFFICE NEWS-Thank you all for turning in state forms and tuition payments!  If you haven't turned them in yet, please send them in as soon as possible, or let us know about your delay.  🙂  Thanks again!  Also, please sign up for remind if you haven't already done so.  
TOP DOGS-The Top Dogs are off to a wonderful start!  We have had a busy week.  We start the day with thirty minutes of "homeroom".  Then, we move over to the rainbow rug, where we have been working on "preschool basics" and learning our "school rules".  We heard the story about Letter People Land and Mr. M Munching Mouth.  We played outside and in the muscle room, did an overview of letters and colors,  ate lunch, did art and learning centers.  We end our day with a stamp and a hug.    Next week we will be fully introducing the letter "A" with the letter people and Miss "A" who has bad allergies.  She says "a-a-a-chooooo".  Stay tuned! 🙂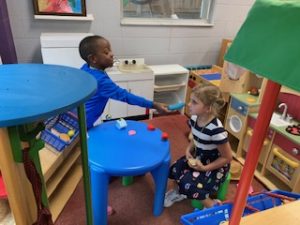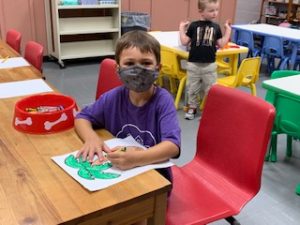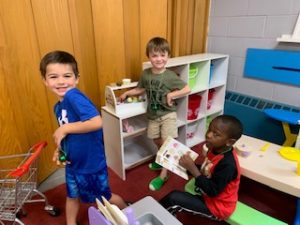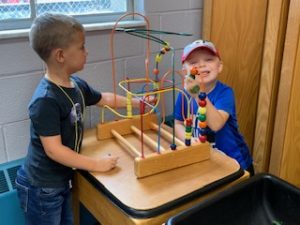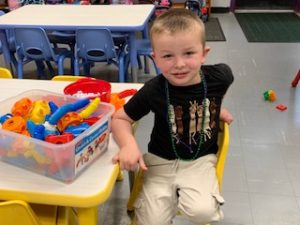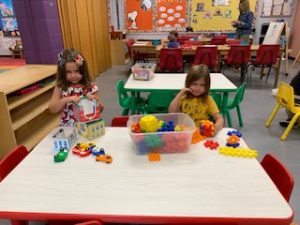 Cool Cats News:  The Cool Cats had a great first week of school!   We spent our time learning each other's names and starting to recognize our own written names.  We practiced transitioning from room to room with walking feet and quiet voices.  We also learned about Green (good) Choices and Red (poor) Choices at school.  Green Choices include things like putting your toys away, sharing, taking turns, listening to the teacher, and following directions.  Red Choices include behaviors like talking over others, yelling, running, and laying down at circle time.   We will continue to cover classroom expectations throughout the year.  Next week will begin our Letter of the Week Curriculum!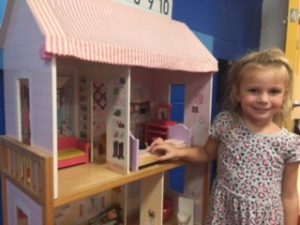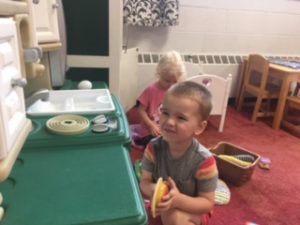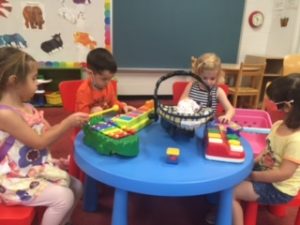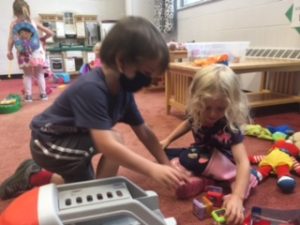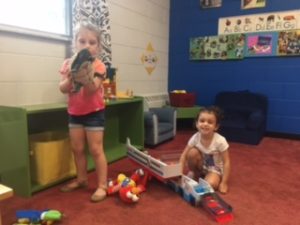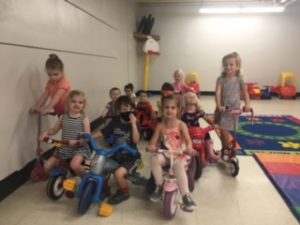 Playful Bunnies News: The Bunnies are off to a great start.  We are working on sitting and listening during circle time and sharing toys in our playroom.  We heard some fun books about going to preschool.  We also worked on learning our Hello song and some funny fingerplays.  We had a great time painting and playing with playdough.  All the Bunnies are doing a great job settling into the routine of school!