Weekly Round-up August 30th-September 3rd 2021
Monday-Regular classes
Tuesday-Regular classes.
Thursday-Regular classes.
Friday-Regular classes and TOP DOGS-Blue day-Wear and bring something blue.
OFFICE NEWS-Please turn any forms that are still out.  Thanks!
TOP DOGS-We worked on learning the days of the week, met "Miss A who goes A-A-A-Chooooo!", made lots of art projects, worked on our RED book, learned all about the color of red,  learned our playground rules/muscle room rules, and talked about morning routines.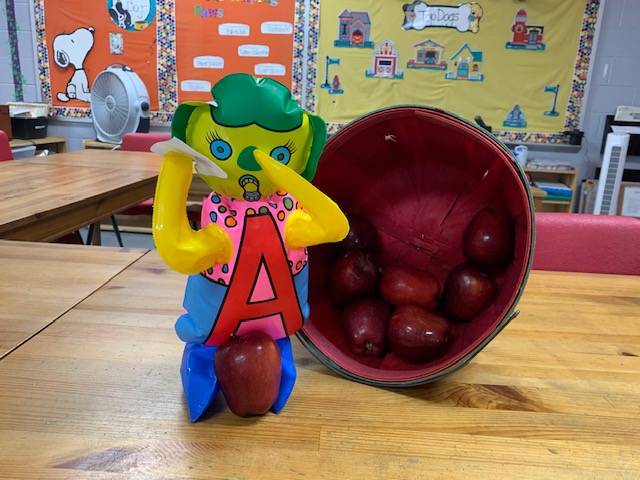 Cool Cats News-The Cool Cats had a great second week of school.  We learned all about the letter 'A'.  We learned apples come in different colors and we even tried some at school.  Some students liked green apples, some liked red apples and some liked both!   We stamped with apples and looked at the seeds that make an apple tree grow.   We also talked about ants and learned their main body parts through a catchy song.  Trying to make ant bodies with just one finger on our project posed a challenge, it was more fun to use lots of fingers!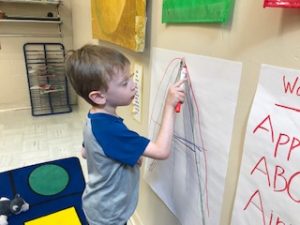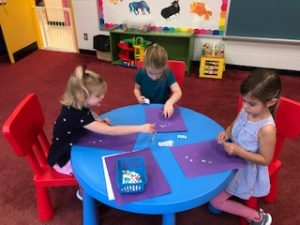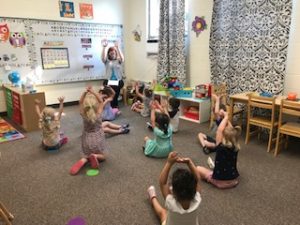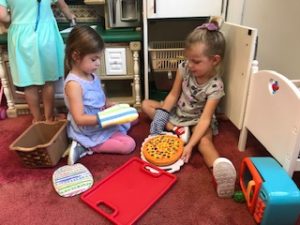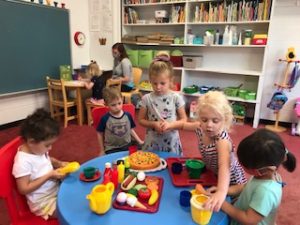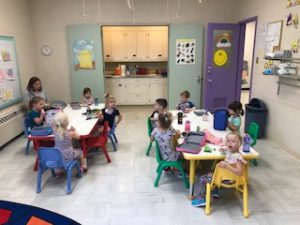 Playful Bunnies News-The Bunnies had another good week. We're still working on learning all of the preschool rules and all of our new friends' names. We are making a lot of progress! We started our letter of the week curriculum with visits from Alice the Alligator during our circle time. She taught us some fun alligator songs. We practiced our gluing skills to make an alligator craft. Our mystery box had an apple, ant and anteater in it. We're also starting our insect theme. We had fun painting with bugs, and using our fingers to make ants on a picnic. It was a busy, fun week!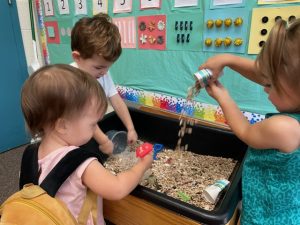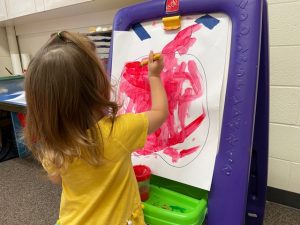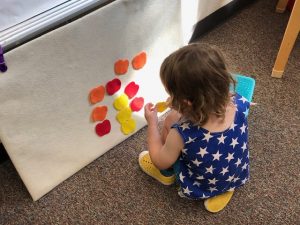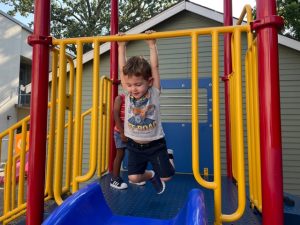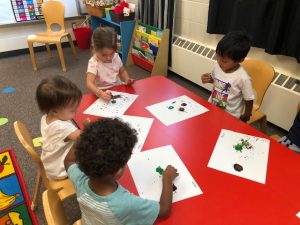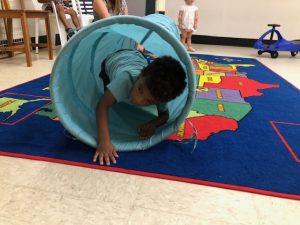 The Lunch Bunch News: