Weekly Round-up September 13th-17th 2021
Monday-Regular Class Schedule
Tuesday-Regular Class Schedule and Top Dogs Homework Due
Thursday-Regular Class Schedule
Friday-Regular Class Schedule and Top Dogs wear and bring something Green today.
Top Dogs News-This week, was all about yellow!  Because of Monday's holiday, we ended up wrapping up Mr. B, Beautiful Buttons this week.  We also introduced Mr. "C",   Cotton Candy,  who made it back from the County Fair with some delicious Cotton Candy!   We will continue "C" next week!  We will also kick off the color green.  We will keep reading Pete the Cat books and books about Cookies.  Don't be surprised if you hear "Who Stole the Cookie from the Cookie Jar?" !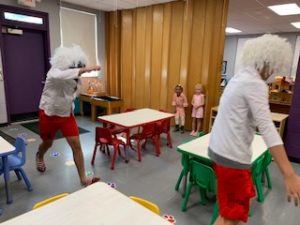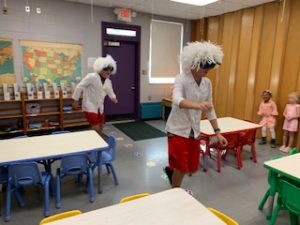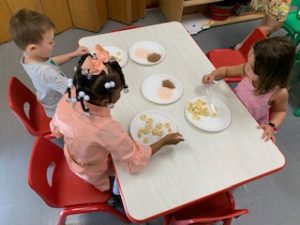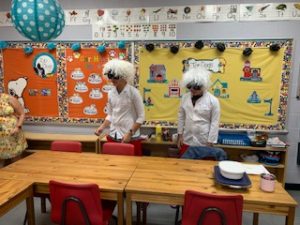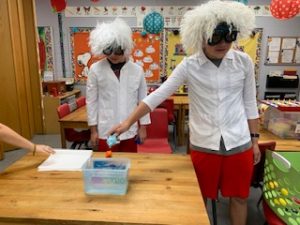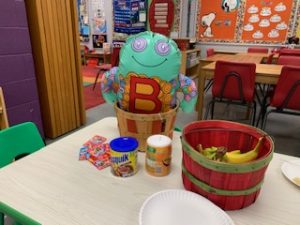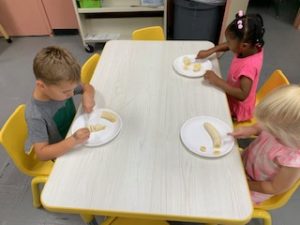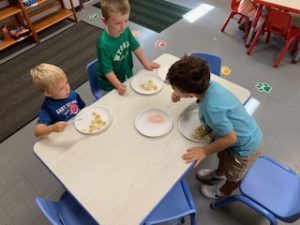 Cool Cats News:  This week we focused our learning around the letter 'C' and the number '2'.   The matchbox Cars were a big hit as we built ramps and raced them around the room.  We also spent time looking at real Cicadas and Caterpillars.   We even found lots of empty cicada shells still clinging to our playground fence from the recent Brood X invasion.   Our craft included making our own Caterpillars and it was fun to see the different ways they wiggled over each student's paper.  Our art projects are decorating our school hallways and classrooms so forgive us for not sending much home.  We believe our art projects should focus on 'process' over 'product'.  Each project introduces new skills designed to strengthen fine motor skills and encourage creativity.   Look forward to celebrating this artwork with your preschooler when it comes home, it's the process that counts!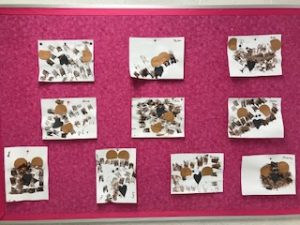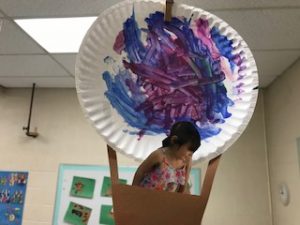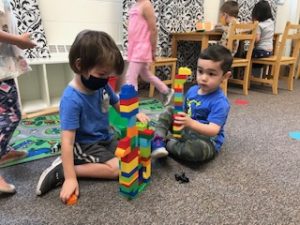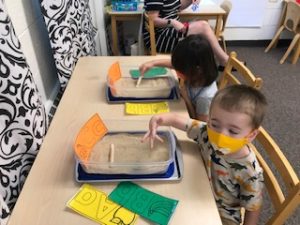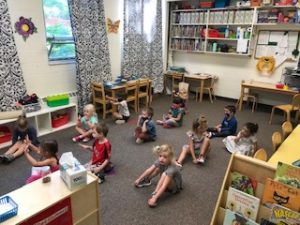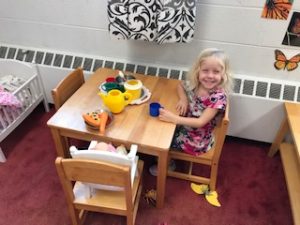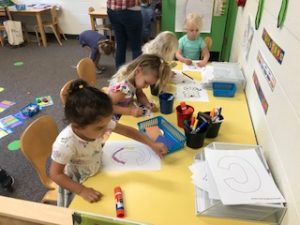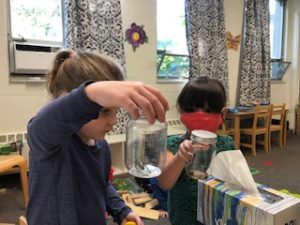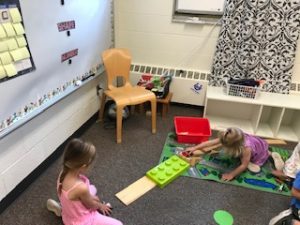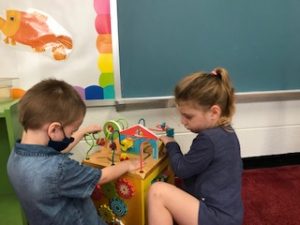 The Bunnies had a very fun week learning about the letter C.  We spent a lot of time with the book The Very Hungry Caterpillar.   After hearing the story, we used the felt board to retell the story. We practiced using glue to make a craft based on the book. During our time at Centers, we put circle stickers on a letter C and colored cats and cars.  All of these activities focused on strengthening the Bunnies' fine motor skills.  We learned a fun song about a caterpillar that turns into a butterfly, and we also read a book about 10 wiggling caterpillars.  The Bunnies are doing a great job learning our  preschool rules and routine.  We continue to work on sharing, listening and following directions. We have a great group of Bunnies!