Weekly Round-up October 11th-15th 2021
Monday-Regular Classes
Tuesday-Regular Classes
Thursday-Regular Classes
Friday-Regular Classes and Top Dogs Favorite Color Day!
Office News:  I can't hardly believe that the second quarter begins Monday, Oct. 18th. I will be putting blue tuition reminders in the child's backpack next week. Please try to bring in tuition the week of October 18th. Thank you!!
Playful Bunnies Class News:  It was letter G week for the Bunnies.  We read a story about a ghost and learned a rhyme about waving to a ghost who said "Boo!" In art we made cotton ball ghosts and stamped grapes on the letter G.  We also made our first graph by tasting red and green grapes then graphing who liked red and who liked green the best.  We are continuing our barn theme.  This week a farmers' market came to the playroom!  We had a great time buying vegetables and ringing up sales. We also read a book about the Little Blue Truck going to a Halloween party.  We used felt characters to retell the story and continued singing some of our favorite farm songs.  The Bunnies loved the firefighters visit this week and walking through a real fire truck!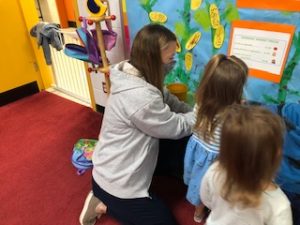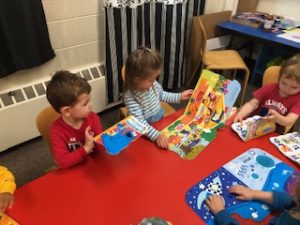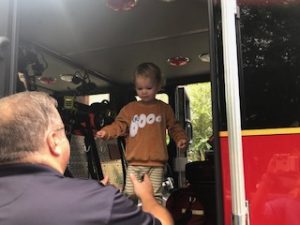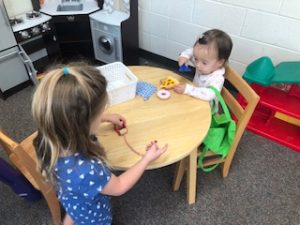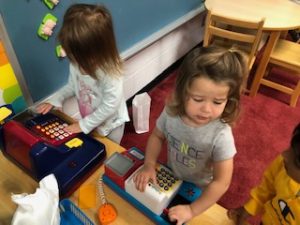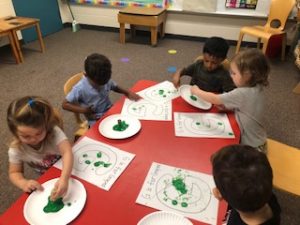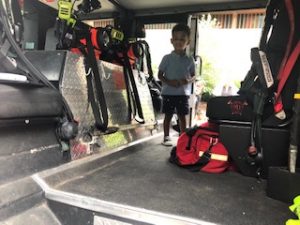 Cool Cats Class News: We had a very exciting week!   Three Wyoming Fire Fighters came to school.   The fire fighters talked about fire safety and showed the children what they might look like if they came to put out a fire.   They reminded the children to get out of a building quickly when they hear a fire alarm and to never go back for special items, that's the fire fighter's job.  It was a great reminder that fire fighters are helpers and to never hide from them in a fire!    The children also had a chance to climb up in the fire truck.   We had to have a picnic snack in the muscle room after the fire fighters visit.   What a fun day!   This week's learning was centered around the letter G and the number six.   Your children are GREAT listeners. They love to listen to books and are very quiet during circle time.  We have expanded our number of the week lessons to show the kids the number symbol, the number written, the number counted on hands, and the number represented by clothes pins. Sometimes they even gather the number of items from around the classroom.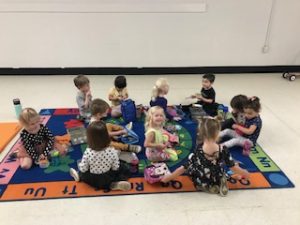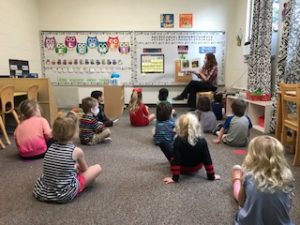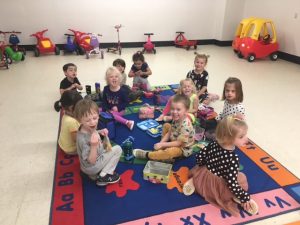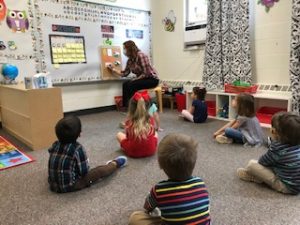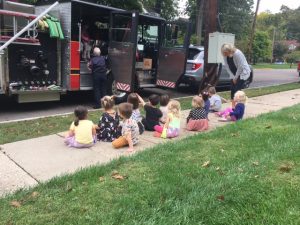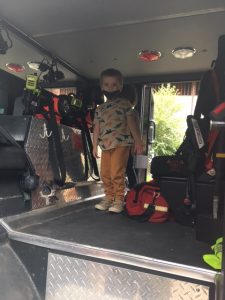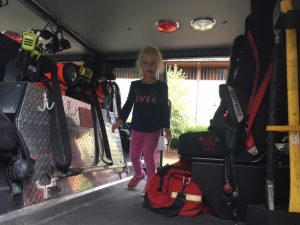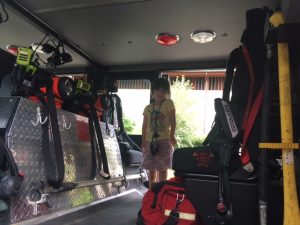 Top Dogs Class News:  For our letter F this week, we met Mr. Funny Feet and boy, was he funny!  Each day he told us a new  joke.  One day he gave us Fruit snacks and one day he brought us a fishing game!     We learned all about the color brown and signs of Fall.  We also worked on learning about Fire Safety:  Stop, Drop and Roll, Never play with dangerous fire things, Crawl Low under smoke, When there is a fire get out and stay out, Go to your family meeting place, and call 911 in an emergency.