Weekly Round-up October 25th-November 4th 2021
Monday-Regular Classes
Tuesday-Regular Classes
Thursday-Regular Classes and All Classes wear your favorite Halloween Clothes!
Friday-Classroom Halloween Parties-9:00-11:00 A.M. – Preschool Pals only.  Wear your costume to school!  11:00 A.M.-Parades and singing outside if weather permits.  Feel free to bring lawn chairs and blankets.  Bring masks for those five and older if we end up going inside.  
Monday-No School-Fall Break
Tuesday-No School-Fall Break
Thursday-Regular classes
Lunch Bunch News-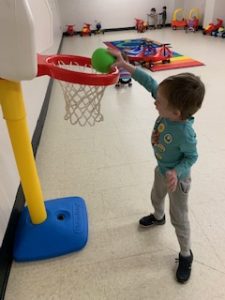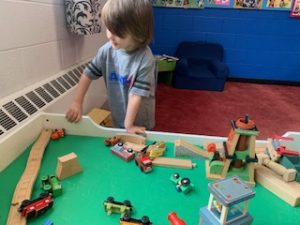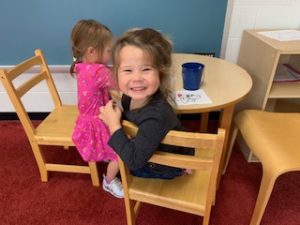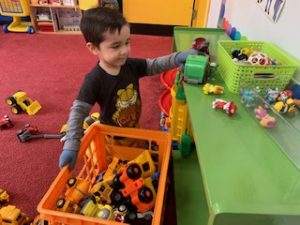 Playful Bunnies News-There was more Halloween and Fall fun for the Bunnies this week.  We read several Halloween books.  A definite favorite is about a big pumpkin that was so hard to pick that a witch, a mummy, a ghost, and a bat had to work together to pick it.  They shared pumpkin pie at the end of the story. Yum! We learned how to sort gourdes by looking at different characteristics like bumpy, striped or color.  We also practiced looking for similar characteristics when looking a three objects where two are the same and one is different.  We focused on the words same and different while comparing 3 pictures of pumpkins. The Bunnies had to look closely at the faces and shapes of the pumpkins to figure out which one did not belong.  We had a great time playing in our sensory table this week.  It has beans and small pumpkin buckets to fill.  It is also a great place to recite the 5 Little Pumpkin rhyme we are learning for the Halloween performance.  We also worked on number recognition this week to 5 and counted out pom poms for each number. There is now a grocery in our playroom.  The Bunnies had lots of fun using the shopping  cart to shop for groceries, using the cash register to check out and even putting the groceries away in the kitchen.  We had a great week.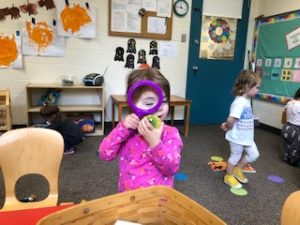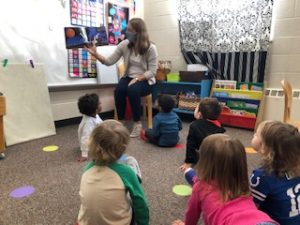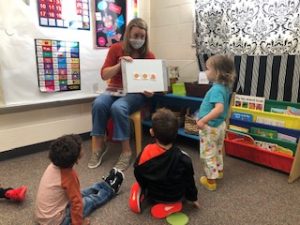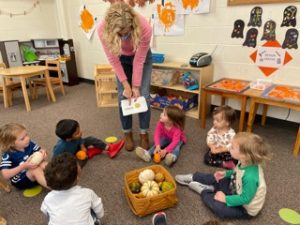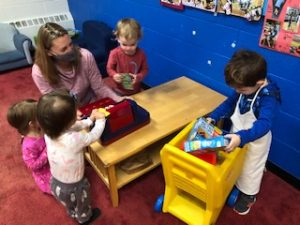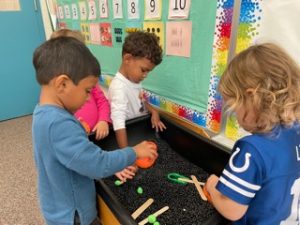 Cool Cats News-We had another great week learning about the letter 'I'.  We read books and made crafts around an Igloo made of Ice and some Itsy Bitsy Inchworms. We took some time this week to see how polymers work when we poke a pencil through a bag of water.  It resembles magic when no water leaks out!  We also have been practicing our Halloween songs for our parade next week.  To get us in the mood for Halloween, our class created a wide range of spooky and funny looking Halloween monsters using play dough!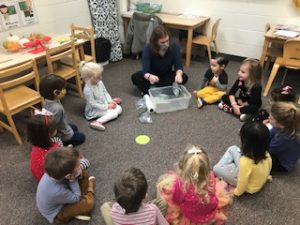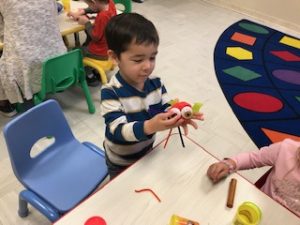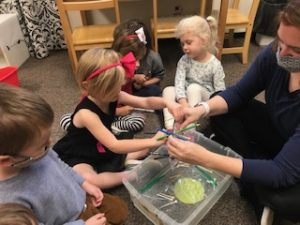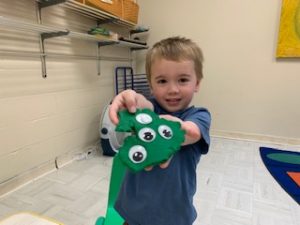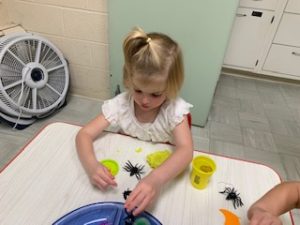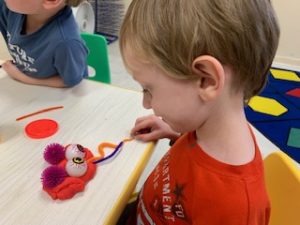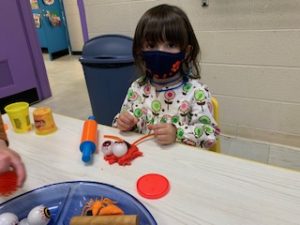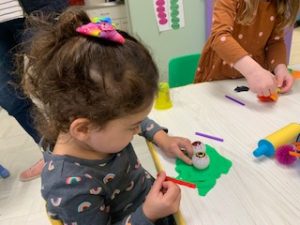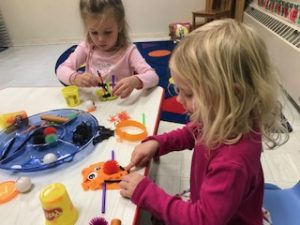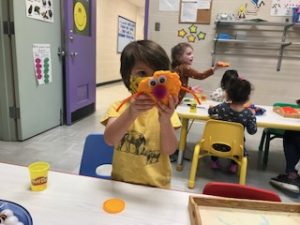 Top Dogs News-H is for Horrible Hair!  Haunted Houses, Halloween Candy, and Hullubaloo!  Black was the color of the week.   We practiced for our upcoming Halloween program, learned about the parts of the body and all about autumn.  We read lots of Halloween books and learned some new spooky Halloween songs.