Weekly Round-up March 28th-April 1st 2022
Monday-Regular Classes and Bike-a-thon Begins!
Tuesday-Regular Classes and Bike-a-thon!
Thursday-Regular Classes and Bike-a-thon!
Friday-Regular classes and last day of Bike-a-thon!   Top Dogs bring a vegetable for sampling and painting!
Playful Bunnies Class News:  Our dramatic play room has transformed into a campsite! The Bunnies have had fun playing in the tent, reading books by flashlight, building a campfire, roasting marshmallows for s'mores, packing up backpacks for hikes, fishing and so much more creative play.  We focused on the letter T this week with Tommy the Turtle puppet joining us at circle time.  We sang our little turtle song and used rhythm blocks to sing our tapping song. We were amazed when we could use those two blocks to form the letter T!  We had fun painting with toothbrushes and learning about foods that are healthy or not healthy for our teeth. Fun week!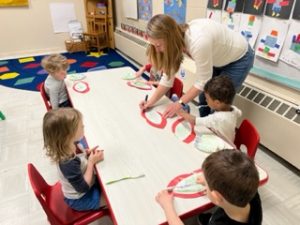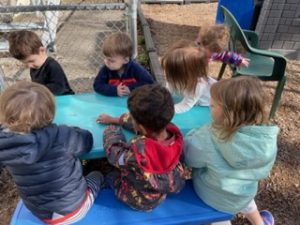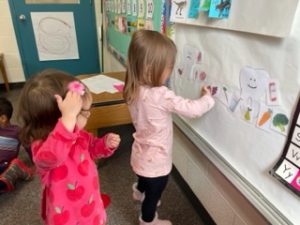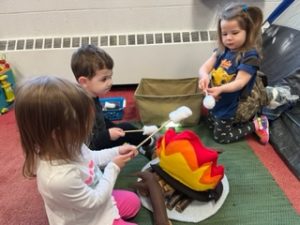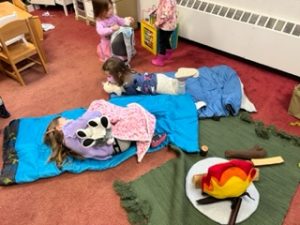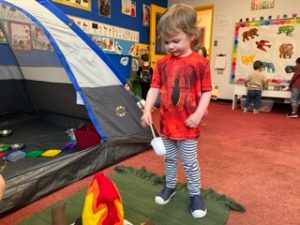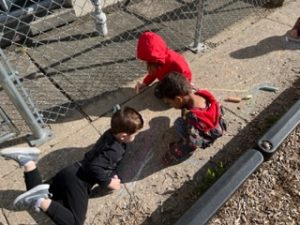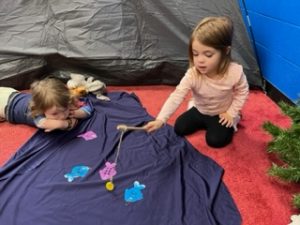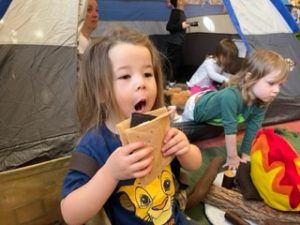 Cool Cats Class News: Happy 4th Birthday June and Isla and thanks for the Rice Krispie Treats!   The Cool Cats were so excited to be back at school exploring the great outdoors with our Camping unit.   We also focused on the letter 'T'. We read books about trees, turtles, tortoises, tigers and teddy bears.   Our crafts included and an Apple Tree, Tiny Tim the Sea Turtle and a fun play dough day.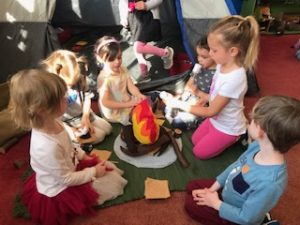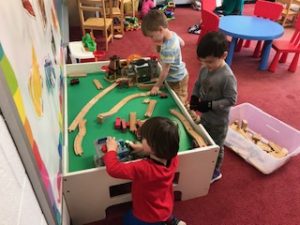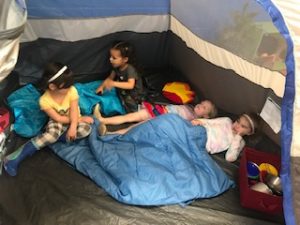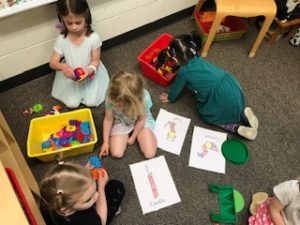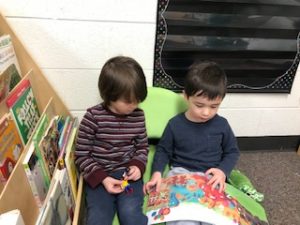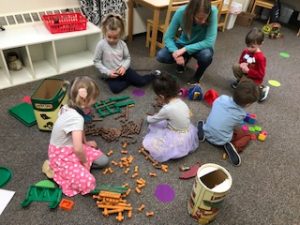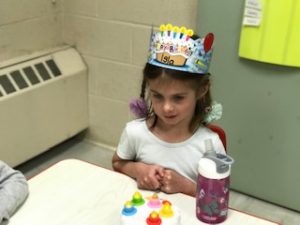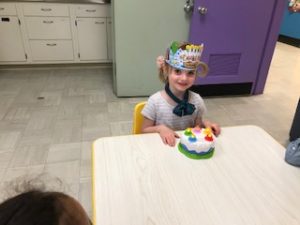 Top Dogs Class News: "U" is for umbrella!  This week we learned all about lots of different kinds of weather:  rainy, cloudy, sunny, snowy, foggy and windy!  We read the classic book "Cloudy With a Chance of Meatballs".  We met Miss "U" and talked about how she with "Q" a lot.