Weekly Round-up April 25th-29th 2022
Monday-Regular Classes
Tuesday-Regular Classes
Thursday-Regular Classes
Friday-Regular Classes
Playful Bunnies Class News:  This week, we learned that X is for x-ray and xylophone. We had so much fun playing a real xylophone. We used our listening skills to differentiate pitch and volume and even tried to mimic rhythm patterns. For art we used oval sponges to paint eggs in Easter baskets, used Q-tips to add spring flowers to trees and had a great time making clouds with shaving cream. "Pete the Cat and his Four Groovy Buttons" was a book favorite this week. Repetitive phrases and simple subtraction throughout the book really caught the Bunnies' attention. The Bunnies are at a great age to enjoy books with repetitive phrases and rhyming words. They feel they are "reading" too.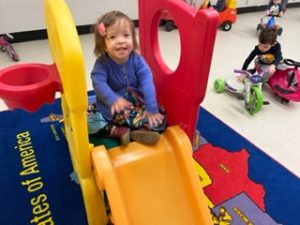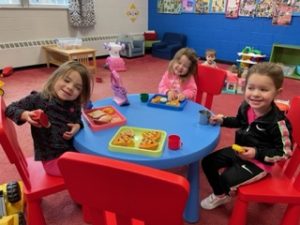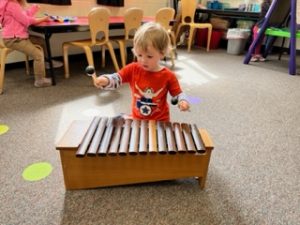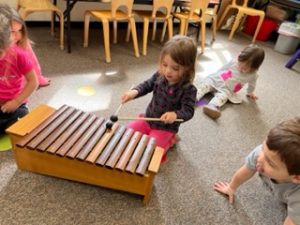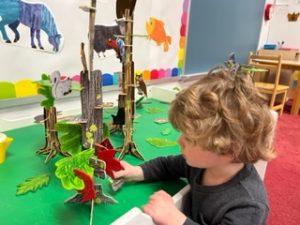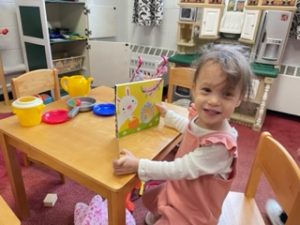 Cool Cats Class News:  Happy 4th Birthday Lucy!!! Thanks for the delicious cookies and play dough, the Cool Cats loved them. 'X' marks the spot for learning about xylophones and X-rays. The Cool Cats had a great week playing a real xylophone and pretending to get their hands X-rayed. Our books and crafts reinforced these few words that start with the letter 'X'. Crosby, the emotional support dog, came to visit with her high school owner, Roxy. Several students were able to meet Crosby and read books with the canine duo.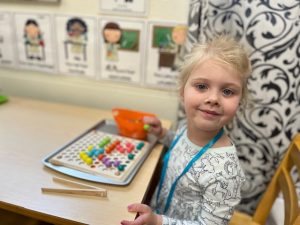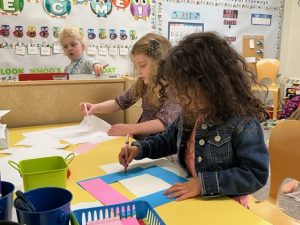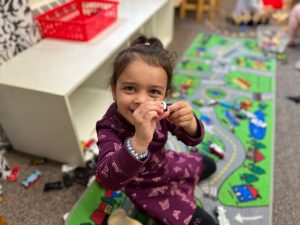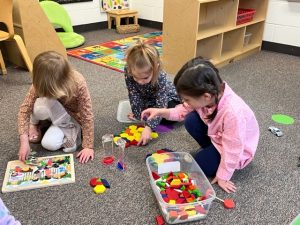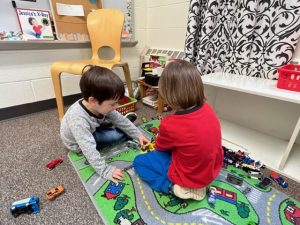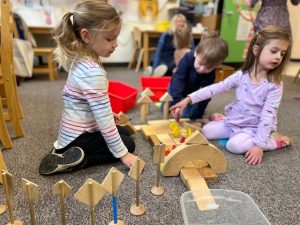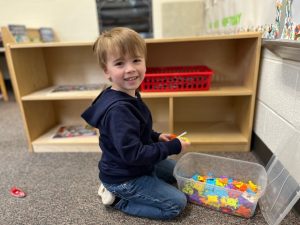 Top Dogs Class News:  This week we finalized assessment on social and emotional development, general skills and small motor skills.  Mixed-up Mr. X finally made it to our classroom.  He was still mixed-up though, and kept bring us uncooked food!  We read different versions of the three little pigs and worked on comparing and contrasting. We love riding the bus to the art museum and butterfly show!