Weekly Round-up May 9th-19th 2022
Monday-Regular Classes
Tuesday-Regular Classes
Thursday-Regular Classes
Friday-Regular Classes
Monday-Regular Classes
Tuesday-Last Day of Regular Classes for Everyone!  We will be having a pizza party so no need to bring snacks or lunches!
Thursday-The Top Dog's Class presents "The Letter People Musical" and Graduation Program.  All families and friends are invited to attend! Please drop off your Top Dog to his, or her classroom at 9:00.  Things should start at about 9:10.  The "show"  with last about an hour.  Everything "should" wrap up around 10:30 a.m.  (This may be worth getting school age kids out of school.  There should be some good family discussion points following the musical. 🙂  
Friday-May Fete and have a great summer!
Office News-Thank you all for the wonderful teacher appreciation gifts this week!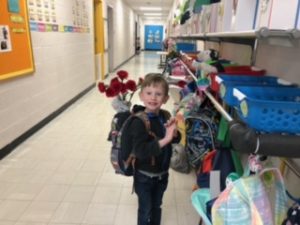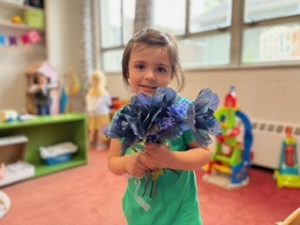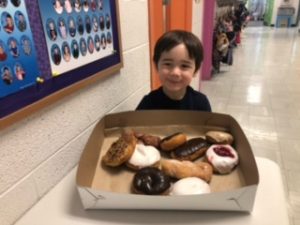 Fun with the Lunch Bunch-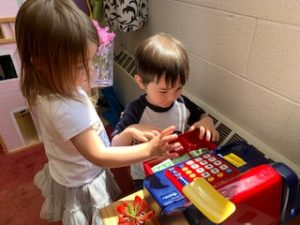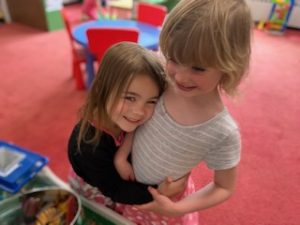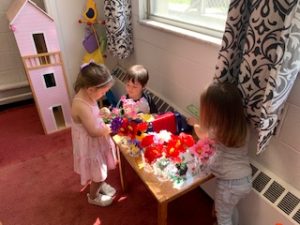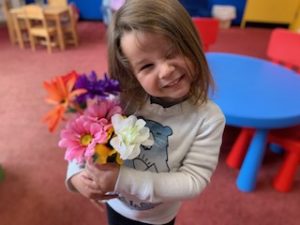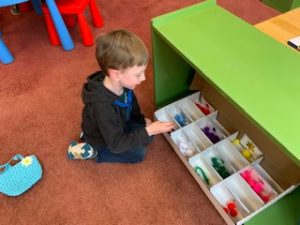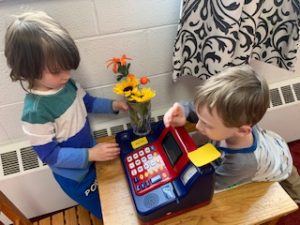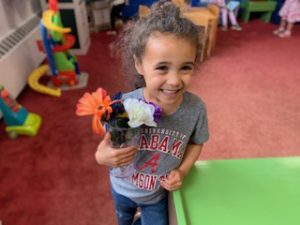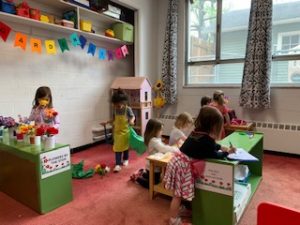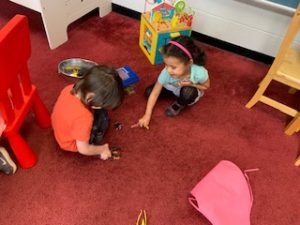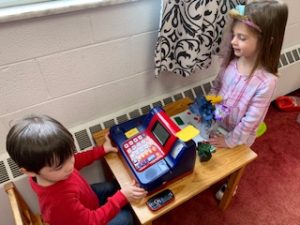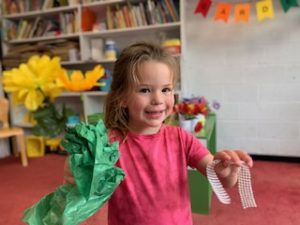 Playful Bunnies Class News:  It was great having the Bunnies back this week. We missed them so much. The Bunnies came back to a Flower/ Garden shop in the playroom. We have had so much fun ordering and making bouquets of flowers, ringing up sales and buying seeds and bulbs. This week we also explored the letter Y. We met the puppet Yancy the Yak and found a yo yo and yarn in the mystery box. We painted with yarn. We are pretty sure everyone wore paint home that day and we worked on a very special Mother's Day project. Next week we will finish up the alphabet and explore more of our garden/ flower theme. Happy Mother's Day to all the Bunny moms and grandmothers!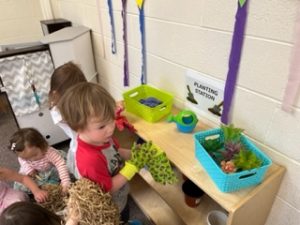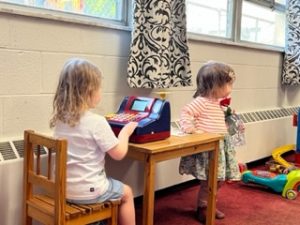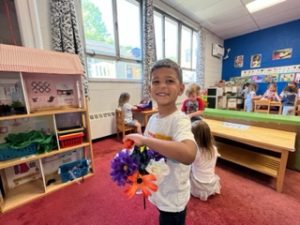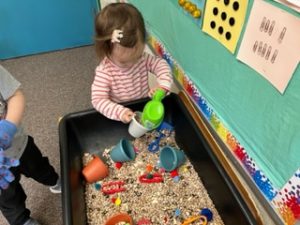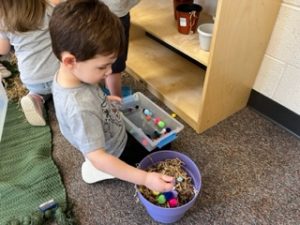 Cool Cats Class News:  Spring is in the air at preschool and the flower shop is open for business! 🌸 We have spent the week making bouquets in the playroom as well as reading about the parts of a flower and doing two flower crafts. It is also the final letter week of the school year, 'Z'. Zoe the Zebra was introduced in a book and she had an illustrator who made triangles and diamonds on her body instead of stripes. Our class had a fun time making stripes on our own Zoe the Zebra craft.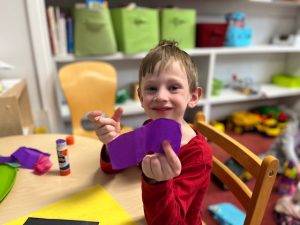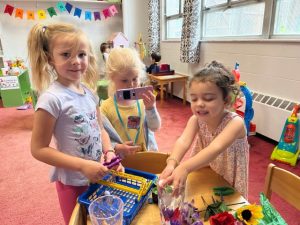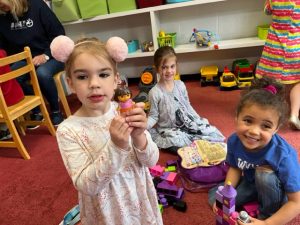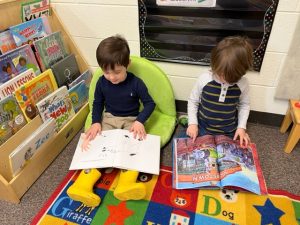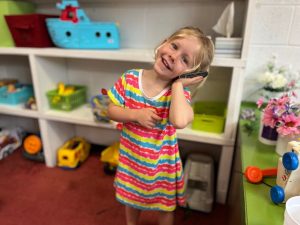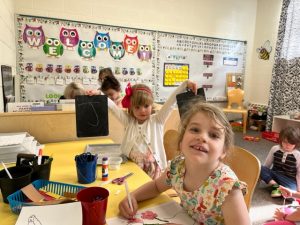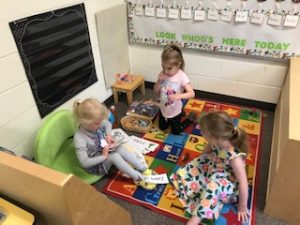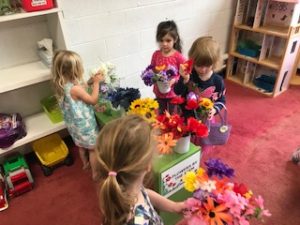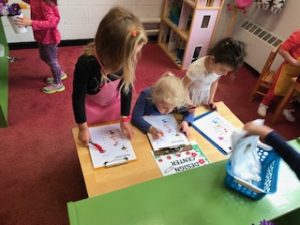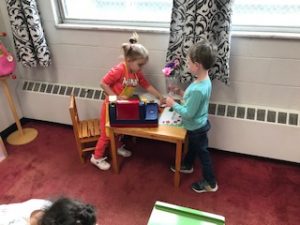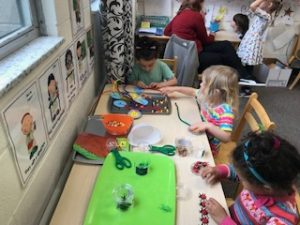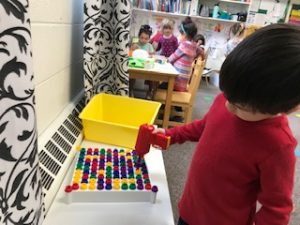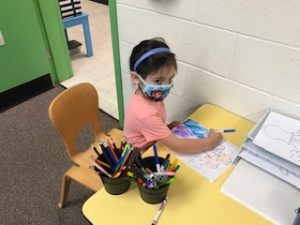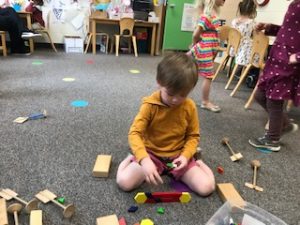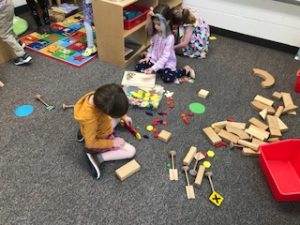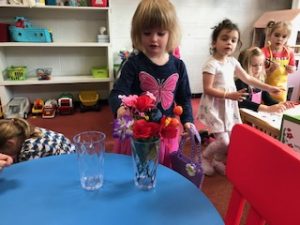 Top Dogs News:  This week we practiced, practiced and practiced!  We also read "The Three Little Pigs", "The True Story of the Three Little Pigs", "The Three Bears", "The Little Red Hen" and "The Little Red Hen Makes a Pizza".  We also got to meet Mr. Z!  We wrapped up assessment and made our mothers a very nice gift!