Weekly Round-up September 12th-16th 2022
Monday-Regular Class Schedule
Tuesday-Regular Class Schedule and Top Dogs Homework Due
Thursday-Regular Class Schedule
Friday-Regular Class Schedule and Top Dogs wear and bring something Green today.
Top Dogs News-This week, was all about yellow!  Because of Monday's holiday, we ended up wrapping up Mr. B, Beautiful Buttons this week.  We also introduced Mr. "C",   Cotton Candy,  who made it back from the County Fair with some delicious Cotton Candy!   We will continue "C" next week!  We will also kick off the color green.  We will keep reading Pete the Cat books and books about Cookies.  Don't be surprised if you hear "Who Stole the Cookie from the Cookie Jar?" !
Other songs to sing at home-"Boom Chicka Boom", "Old MacDonald",& "The Wheels on the Bus"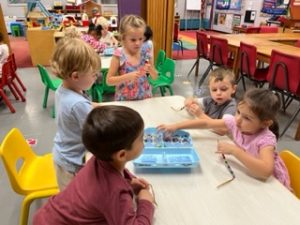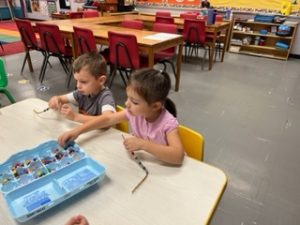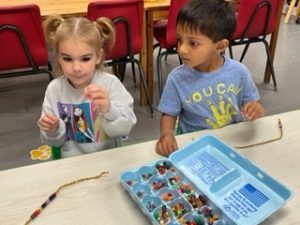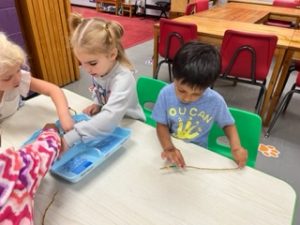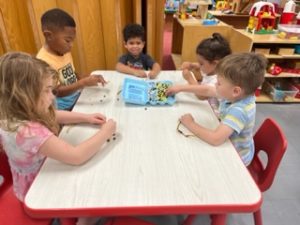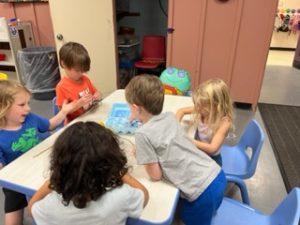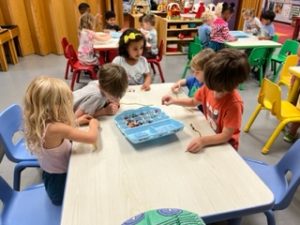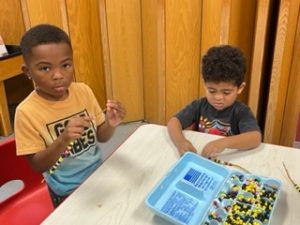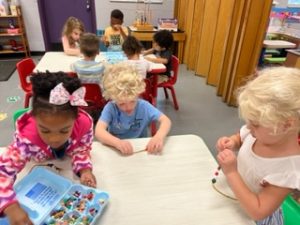 .
Cool Cats News: 'C' is for COOL CATS and it's our letter of the week!  The Cool Cats read books about Clouds and did a fun project making clouds out of cotton balls.  The trick was not to mix the glue and cotton, but much fun was had figuring that out.  We also learned more about Cicadas and Caterpillars.  🐛  The Cool Cats enjoyed crafting their own version of a 'Very Hungry Caterpillar'.   We have also begun introducing a number of the week.  We have a number board to help reinforce the concept. This weeks number is '0'.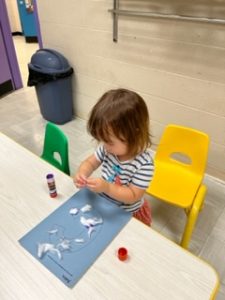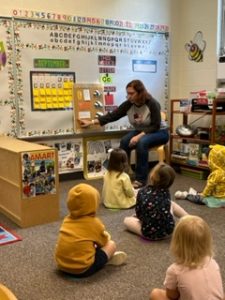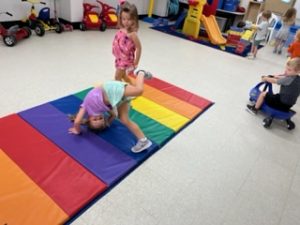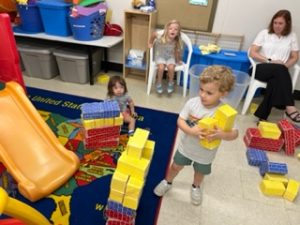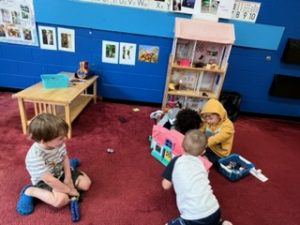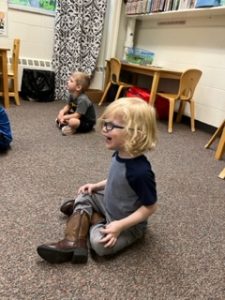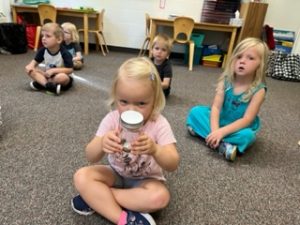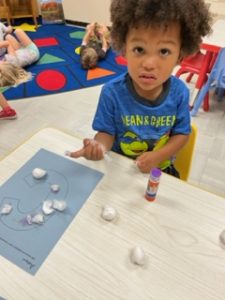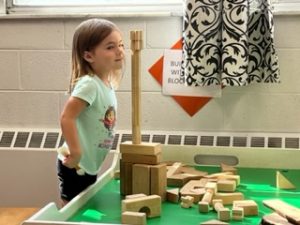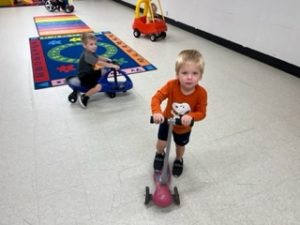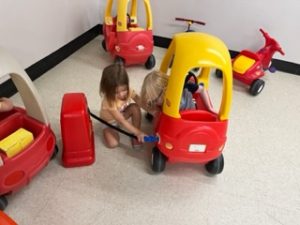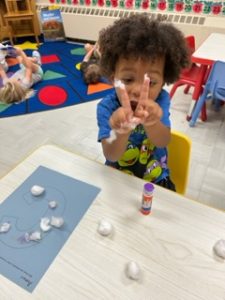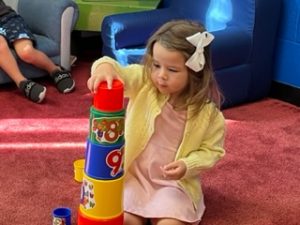 Playful Bunnies Class News:  The Bunnies are still having fun learning about bugs. We read The Very Hungry Caterpillar several times this week. The Bunnies could even help the teachers read it by the end of the week. They also got to retell the story using the felt pieces. During craft time, we painted egg cartons to make our own caterpillars, glued a hungry caterpillar and lots of food on a leaf, painted a butterfly using Q-tips, and practiced rolling playdough in our hands to make hungry caterpillars  – then, of course, fed them lots of food! Our new puppet friend, Cookie the Cow came to our circle time and introduced the letter C. Some of our Bunnies are really showing an interest in learning letters, especially the first letter of their name – so fun to see! We also practiced sorting by color using a colorful caterpillar. What a lot of fun and learning packed into a short week!