Weekly Round-up October 10th-14th 2022
Monday-Regular Classes
Tuesday-Regular Classes-Wyoming Fire Fighters visit at 10:30.  
Thursday-Regular Classes
Friday-Regular Classes and Top Dogs Favorite Color Day!
Office News:  I can't hardly believe that the second quarter begins Monday, Oct. 17th. I will be putting blue tuition reminders in the child's backpack next week. Please try to bring in tuition the week of October 17th. Thank you!!
Playful Bunnies Class News:  This week the bunnies continued learning about the farm and the letter G. In the playroom, we opened up the Farmer's Market. The bunnies shopped, checked out, and sorted fruits and vegetables by color. During craft time, we focused on nursery rhymes. The bunnies practiced fine motor skills by putting band-aids on a Humpty Dumpty that they first had to put together again. The bunnies also made little lambs for Mary Had a Little Lamb by pulling apart cotton balls and becoming the little lamb. During circle time, the bunnies were introduced to Gregory Goat who shared with them all about the letter Gg. We started focusing on Halloween with reading the Five Little Pumpkins book and retelling the story. This week we also created our own muddy pigs. What a fun week!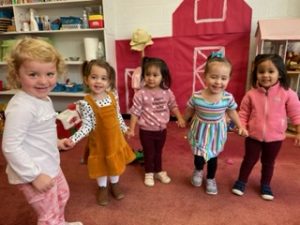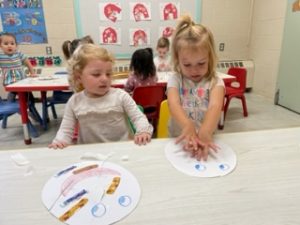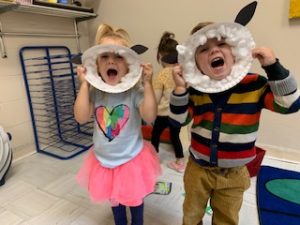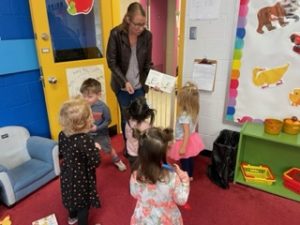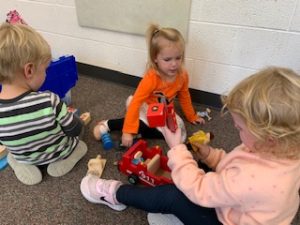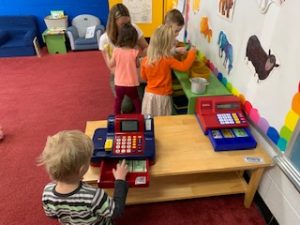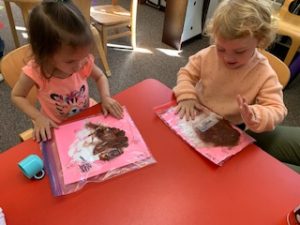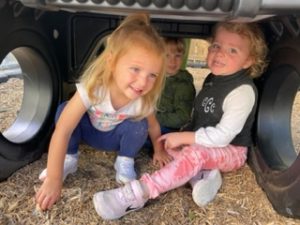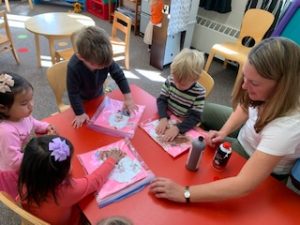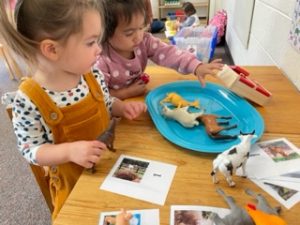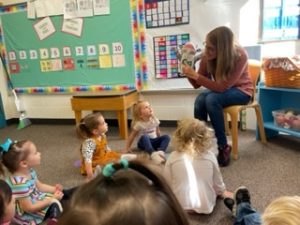 Cool Cats Class News:  G is for Giraffes, Gum-balls, and Gruffalos.   We had a great week learning about the two sounds the letter G makes.  We did crafts to practice our gluing skills and sat very quietly while we listened 'G'  themed books.  We especially enjoyed listening to 'The Gruffalo' by Julia Donaldson.   The Cool Cats were able to create their own scary Gruffalo as an art project.  Friday's Music and Movement time brought fun with balancing bean bags and singing the 'Bean Bag Bop'.   The Cool Cats are making lots of new friends and enjoying getting to know one another.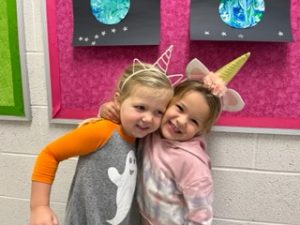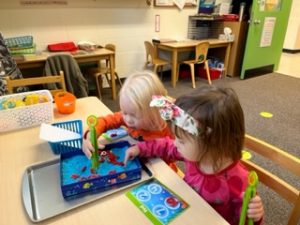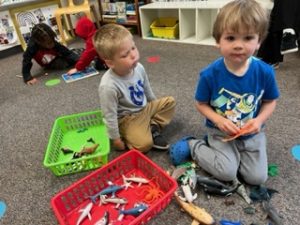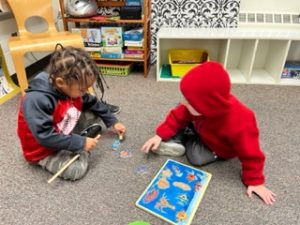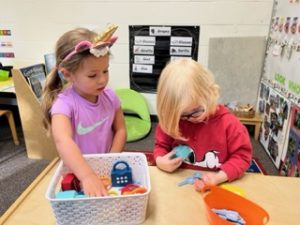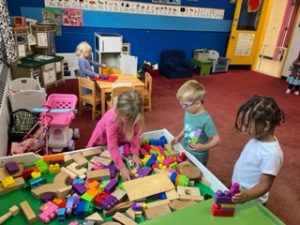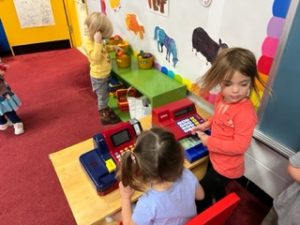 Top Dogs Class News:  For our letter F this week, we met Mr. Funny Feet and boy, was he funny!  Each day he told us a new  joke.  One day he gave us Fruit by the Foot and one day he brought us a feathers!     We learned all about the color brown and  Fire Safety:  Stop, Drop and Roll, Never play with dangerous fire things, Crawl Low under smoke, When there is a fire get out and stay out, Go to your family meeting place, and call 911 in an emergency.