Weekly Round-up November 8th-12th, 2022
Monday-Regular Classes-Food Collecting Begins!
Tuesday-Regular Classes
Thursday-Regular Classes
Friday-Regular Classes and Triangle day for the Top Dogs class
Top Dogs News:  I is for Incredible Inventor!  This week we learned all about the letter I.  When we see Miss "I' by herself, we know she says her name, just like when we see Miss "A" by herself.  That means, we all already know how to read two words.  Most of the time, when we see Miss "I" in a word, we know she make the short "i" sound.  Miss I had a horrible itch so she invented a back scratcher.  We even scractched each other's back to the song, "Scratch, Scratch, Me Back" by Harry Belafonte.  Miss I also escaped and took many pieces of "music technology inventions" from our classroom.  We had to put them in order:  Bell, record, cassette tape, CD and i-phone.  Too bad we couldn't find an 8-track!  We also talked about how a lot of listen to music on our Alexa's now. 🙂  It's Incredible how inventions pop up every day!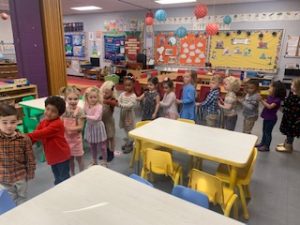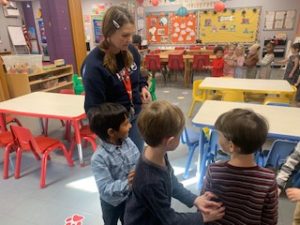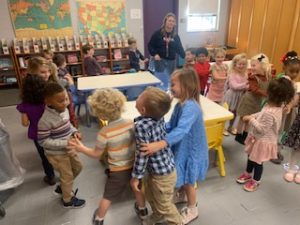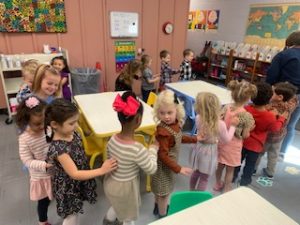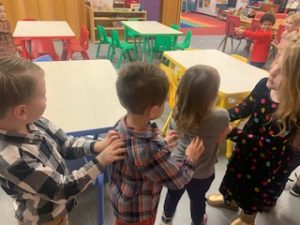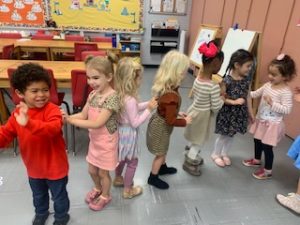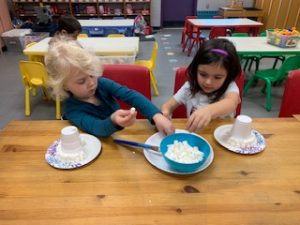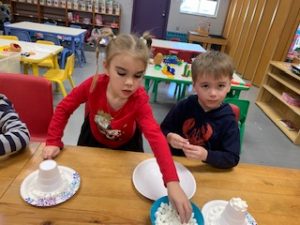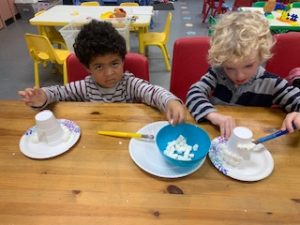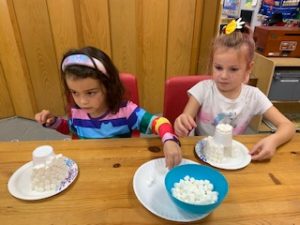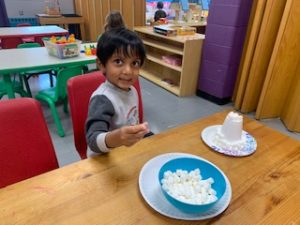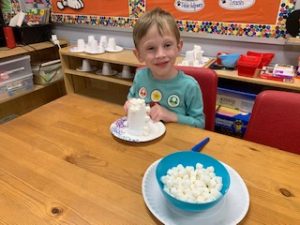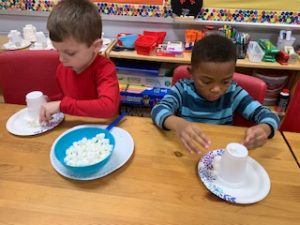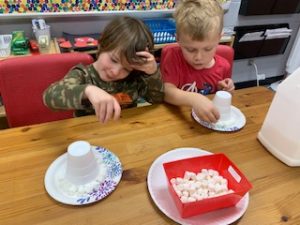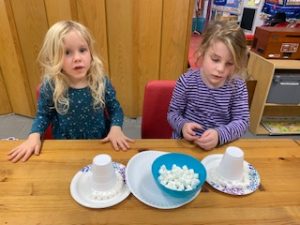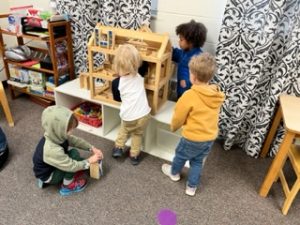 Playful Bunnies News- I is for ice cream! The Bunnies had two days full of ice cream fun! We used puffy paint and sprinkles to make ice cream cones. We learned a felt story about five vanilla ice cream cones and read a funny book by Mo Willems about sharing your ice cream cone. We played with toy ice cream and counted a lot of scoops! We also worked on counting and recognizing the numerals 1-5 with an ice cream cone craft. And then, we tasted Neopolitan ice cream and graphed our favorite flavor. On top of all of that ice cream fun, we read a fan favorite book – The Three Little Pigs. We were all happy to be back and had a lot of fun!