Weekly Round-up December 5th-9th, 2022
Monday-Regular Class Schedule
Tuesday-Regular Class Schedule
Thursday-Regular Class Schedule
Friday-Regular Class Schedule and Top Dogs bring something shaped like an oval today
Office News-We are continuing to collect mittens and hats for our giving tree, located outside on the playground.  Christmas Programs and Parties are Thursday, December 22nd from 9:00-10:30.  A sign-up genius will be heading your way soon to sign up for party supplies.  Santa and his crew will be at our party so get those cameras ready!  
Playful Bunnies Class News-This week the bunnies continued our transportation theme and letter L. We continued to play with and build train tracks, pretended we were on a bus, and read transportation books in the playroom. During craft, we painted with circles, made roads with cars in shaving cream, and practiced gluing lights on an L. In the muscle room, the bunnies "drove" with decorated wheels and practiced red light, green light, yellow light. During circle time, Leo the Lion visited and introduced the letter L. We also sorted transportation vehicles into land, air, and water. During centers, the bunnies continued to use trucks to create construction sites, sorted by color and practiced fine motor skills by tearing paper to make a traffic light. We also had a car wash with our water sensory bin. What a fun week!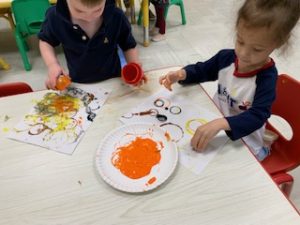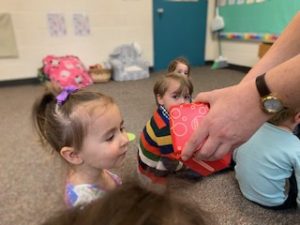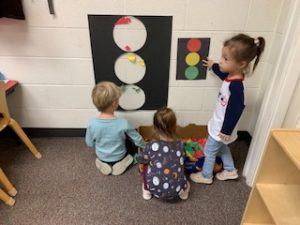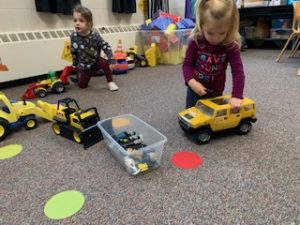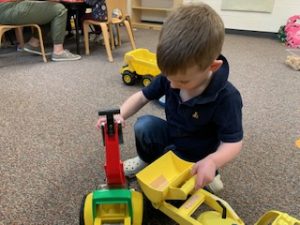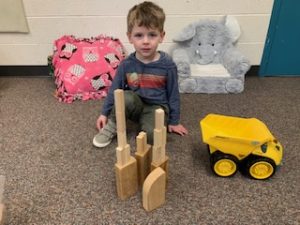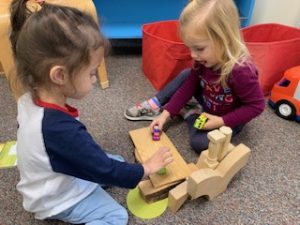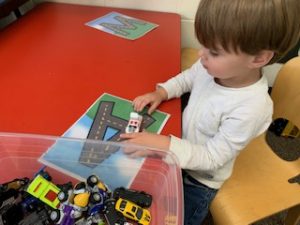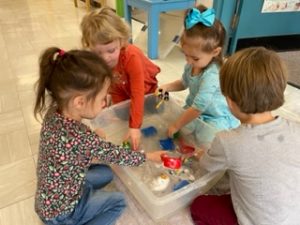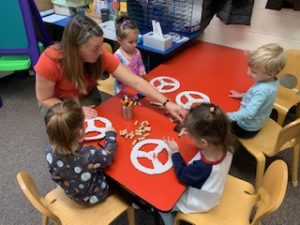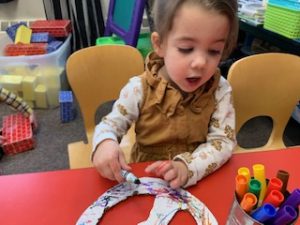 Cool Cats Class News- 'M' is for Monsters 👹 and Manatees! This week the Cool Cats enjoyed creating monsters with play dough, using their listening skills to put together a monster craft based on the book 'Go Away Big Green Monster', and gluing a Manatee swimming in a river that we painted blue.  We read several books about monsters including one that talked about feelings. On Tuesday we enjoyed the warm weather by getting outside on the playground and running off all our extra holiday energy.  Thursday was a special day in Santa's workshop.  The Cool Cats were able to pick out a gift to GIVE to their families.  We talked about how the holidays are for GIVING gifts to our loved ones and being kind, not just GETTING.   Your children really enjoyed their shopping experience, thanks to Cindy who was a wonderful elf organizing this wonderful opportunity.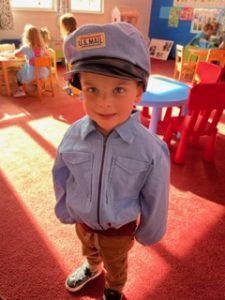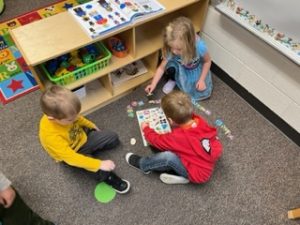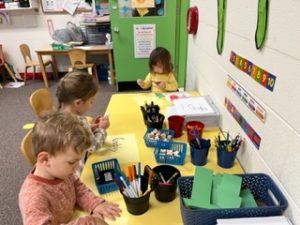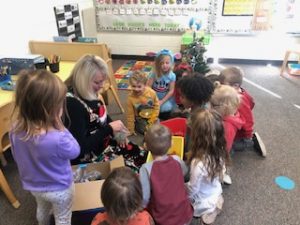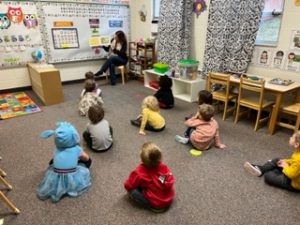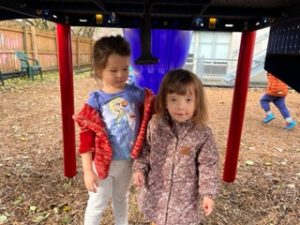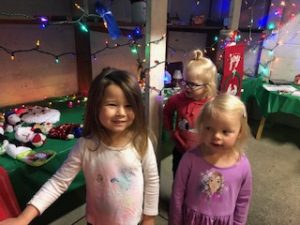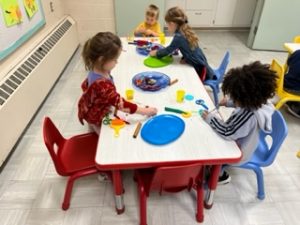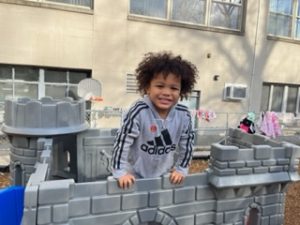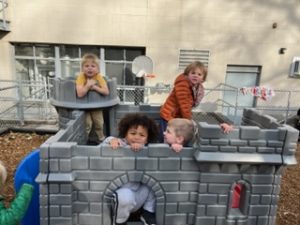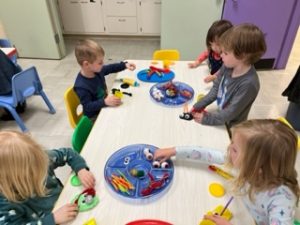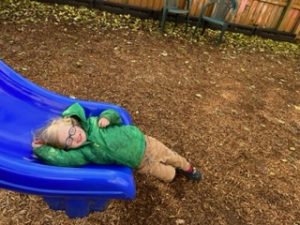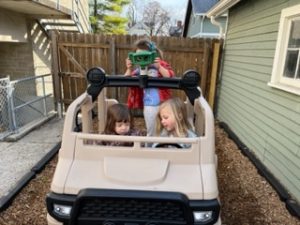 Top Dogs News-Mr. L, Lemon Lollipops, brought us legos and lollipops this week!  This week we learned about God's love for us and the reason for Christmas.  We reviewed our colors, worked on learning about "L" and rectangle.  We continued to talk about kindness and proper classroom skills.  We also had our popcorn party!