Weekly Round-up December 12th-16th 2022
Monday-Regular Class Schedule 
Tuesday-Pajama Day for all classes!  
Thursday-Regular Class Schedule
Friday-Regular Class Schedule and Top Dogs bring something that is shaped like your favorite shape.  
Office News-
Thank you so much for the donations to our Giving Tree. The children are so happy to donate the clothing items. If it slipped your mind, it's not too late to bring in hats, gloves, mittens, scarves, etc.
Please let us know if you need a preschool receipt for your 2022 taxes. I will try to get them completed in early January.
Registration for the 2023-2024 will be starting in January.  
Please note, our preschool is a non-profit.  We gladly accept end of the year donations. 
Cool Cats News-The letter 'N' has brought many fun centers for the Cool Cats, mixed in with the beginning of Christmas themed activities.  We played with a colorful Noodle sensory bin, made Noodle Necklaces with a Needle, counted the Number of candy canes on the felt board, and read books about Noodles, Noses, and Nests.  Our crafts included making a plate of spaghetti Noodles and a special bird Nest. Friday's pizza Party was topped off with singing our songs for the Holiday program and reading books about the upcoming holiday.  Jingle Bells could be heard loud and clear down the hall.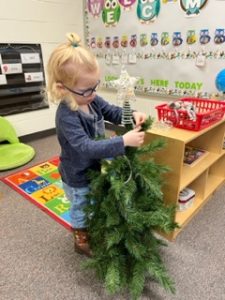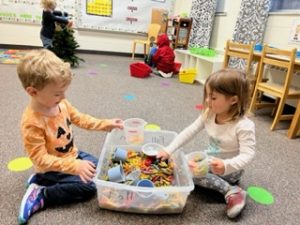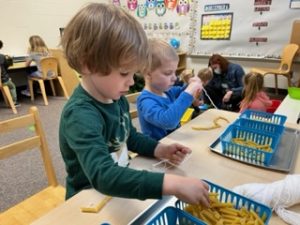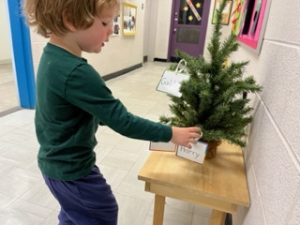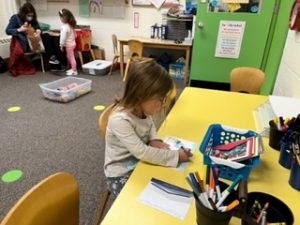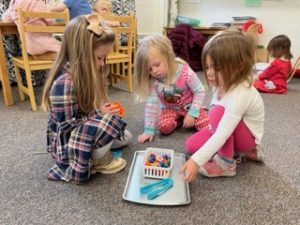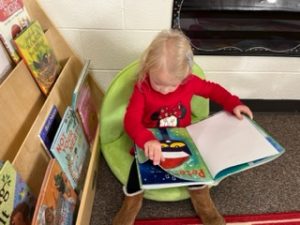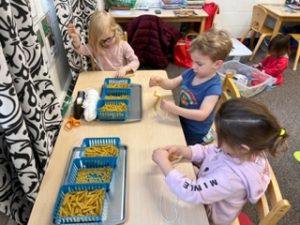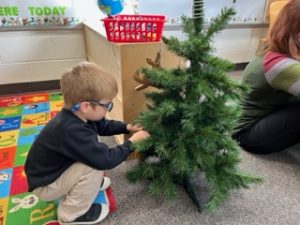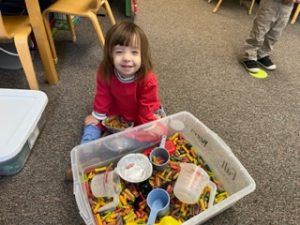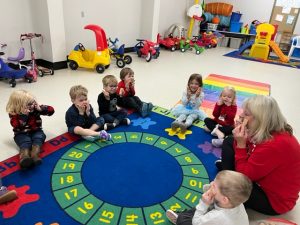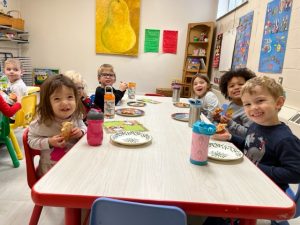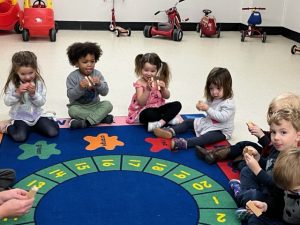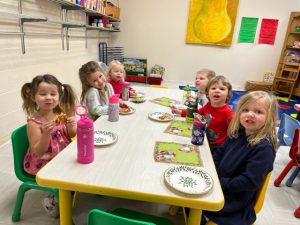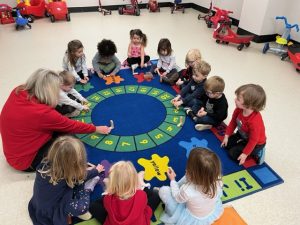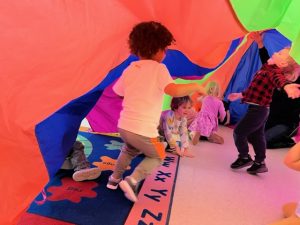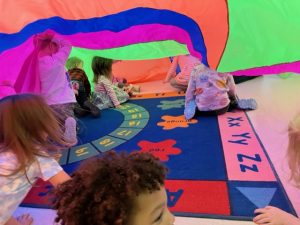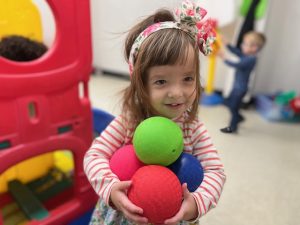 Playful Bunnies News: The Bunnies are getting ready for Christmas! Our playroom has a new Santa's workshop with lots of bags and boxes for wrapping presents and a post office for mailing cards.  We read lots of Christmas and winter books including The Mitten by Jan Brett, and then decorated a mitten at craft. We also made an ornament and played with Christmas playdough. Mikey the Mouse joined us at circle time to introduce the letter M and teach us Hickory Dickory Dock. It was a fun week!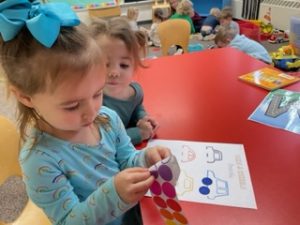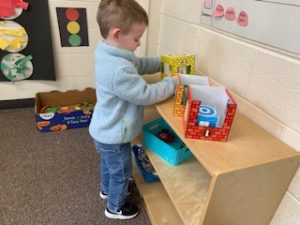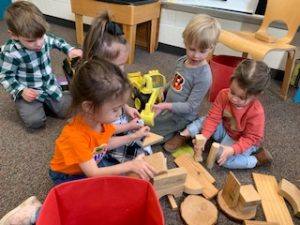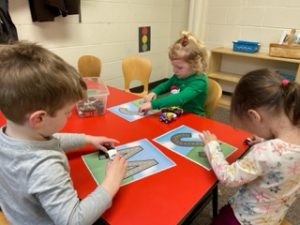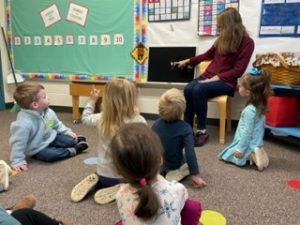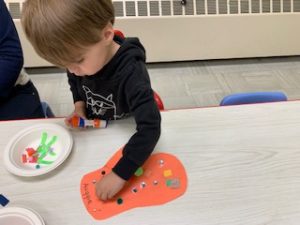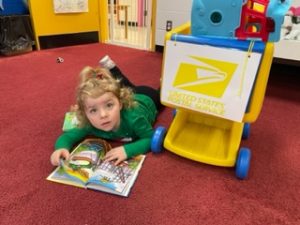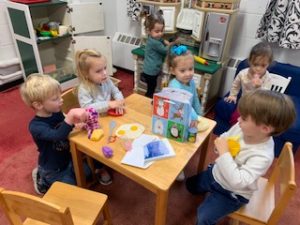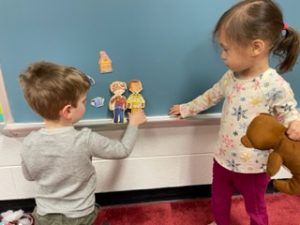 Top Dogs News:  This week we hung out with Mr. L, Lemon Lollipops.  We had lemon lollipops and played with lots of legos.  We helped pack up the car with the food collected for the food drive and practiced for our upcoming Christmas Program.