Weekly Round-up February 13th-21st 2023
Monday-Regular classes
Tuesday-Regular classes & Valentine's day parties
Thursday-Regular Classes
Friday-No School-Winter Break
Monday-No School-Winter Break
Tuesday-Regular classes and Right to Read weeks begin.
Office News-It's not too late!  You can still bring in your quilt square this week!
Playful Bunnies Class News-This week the bunnies had fun learning about the letter Q, continuing learning about the zoo, and started prepping for Valentine's Day. In the playroom, the bunnies continued to take care of the zoo and we worked one one one with the bunnies reviewing colors and numbers. During craft, we painted our Valentines bags with Q-tips, decorated the bags with stickers, made our own zoo with animal pictures, and Q-tip painted stripes on a zebra. During circle time, we read lots of Little Quack books and had fun retelling the stories. During center time, the bunnies made a peacock craft, practiced writing the letter Q, sorted animals by color, played in the Valentines sensory table, and continued to cook pizza in our pizza parlor. What a fun, busy week!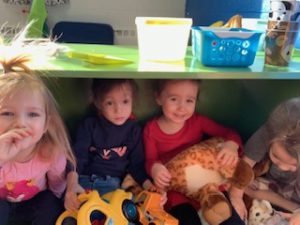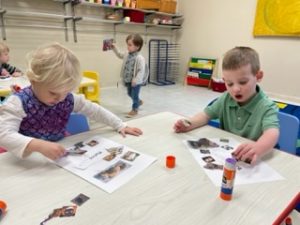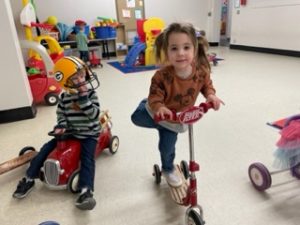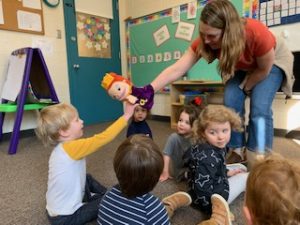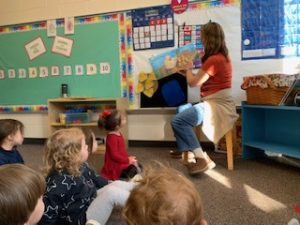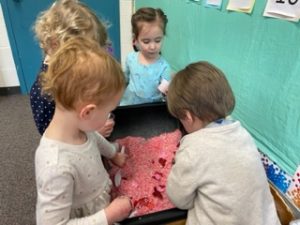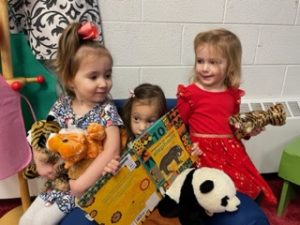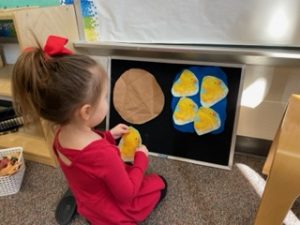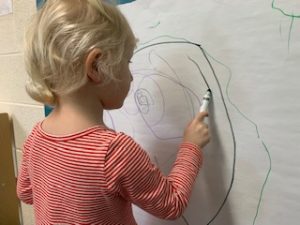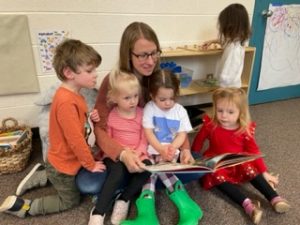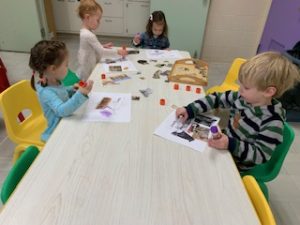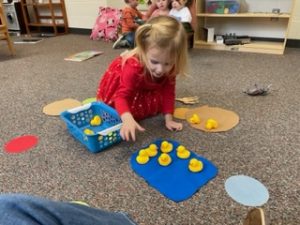 Cool Cats News: The Cool Cats enjoyed a whole week having fun with Rainbows!   🌈   We learned rainbows need rain and sunshine at the same time to be able to see them.  We read books about rainbows and did lots of fun art projects with Rainbows. We continue to practice our Rainbow writing during opening play.  We also learned a fun song about the colors of a rainbow to the tune of Twinkle, twinkle little star. Your kids can sing it with you.
Red, orange, yellow, green, and blue, don't forget there's purple too!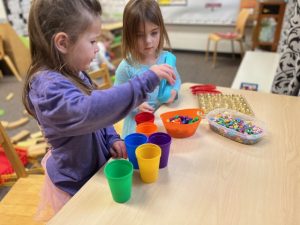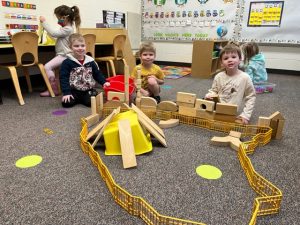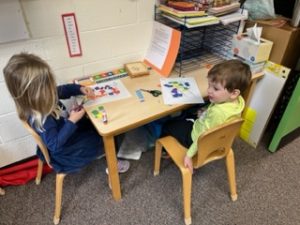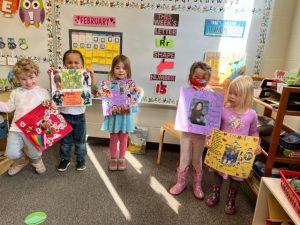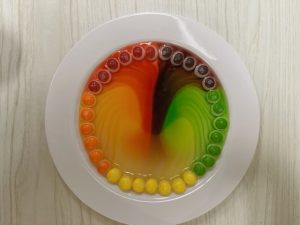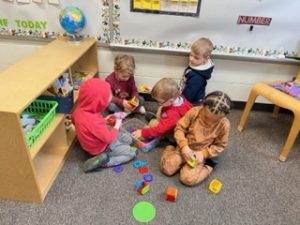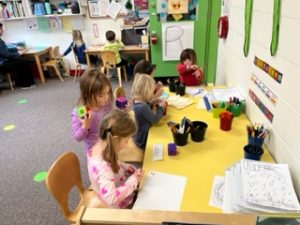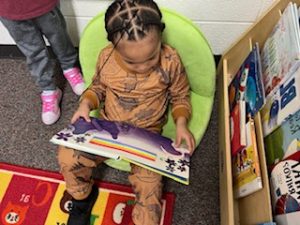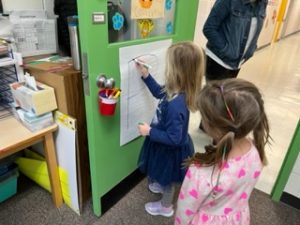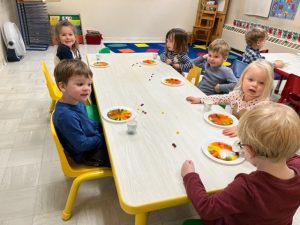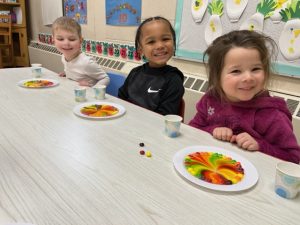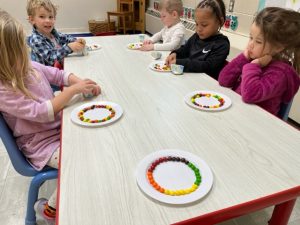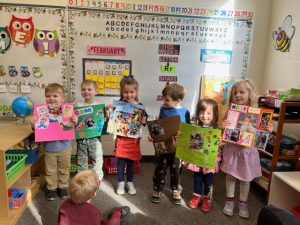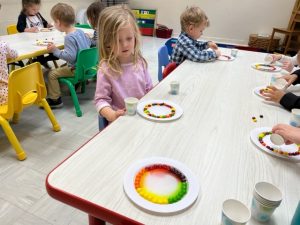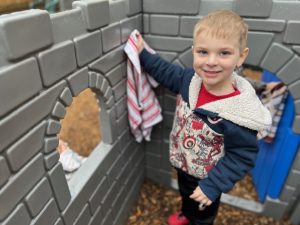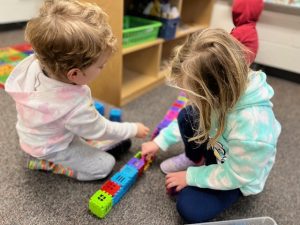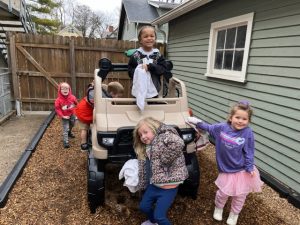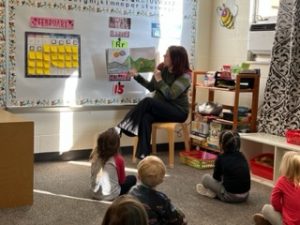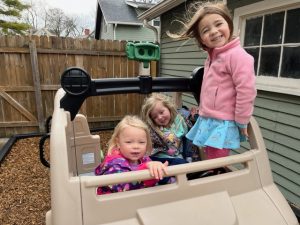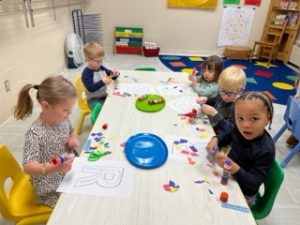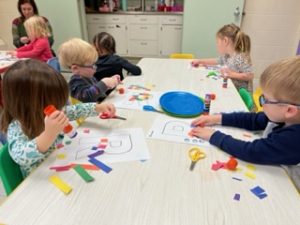 Top Dogs News:  This week we continued working on the letters P and Q.  Mr. P, Pointy Patches, the Party Planner has been helping us get ready for our Valentine's day party.  He has brought us Pretzels, Popcorn, Potato chips, Paper clips, a potato and a parachute!  We worked on learning our opposites, read lots of Valentine's day books, and made some special valentines.  We also really enjoyed playing with our new, gigantic Doll house that former Top Dog, Nora, gave us!