Weekly Round-up March 20th-April 2nd, 2023
Monday-Regular Classes
Tuesday-Regular Classes
Thursday-Regular Classes
Friday-No School-Spring Break begins.
Monday, April 3rd-Welcome back!
Playful Bunnies Class News: The Bunnies had a great week. Timmy the Turtle puppet came to the circle time to talk about the letter T. We sang one of our favorite songs a lot – There was a Little Turtle.  Can your child sing it to you? We read about trains and T-Rex's. We painted with dinosaurs, and made dinosaurs with playdough, and put together a shape train. Fun week!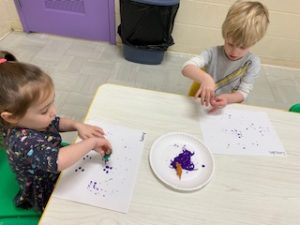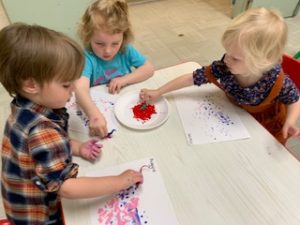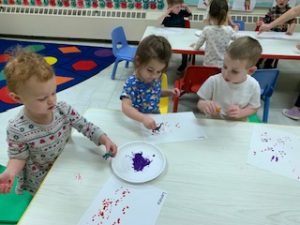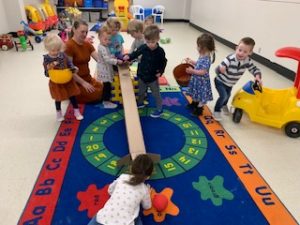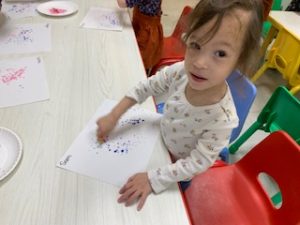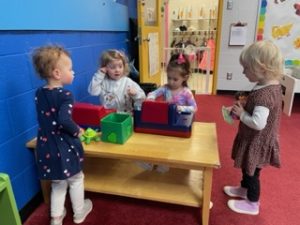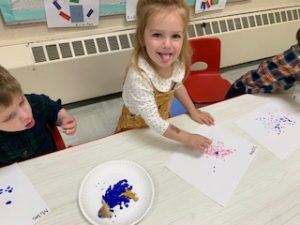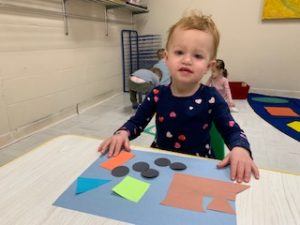 Cool Cats Class News: The Cool Cats leaned about the letter 'U' and the two sounds it makes. We read books and did a unicorn and umbrella craft.   We had a lot of fun reading 'Creepy Pair of Underwear' which we paired with making our very own creepy underwear creations to hang in the classroom. Happy St. Patrick's Day! Wearing green and finding leprechaun coins is very fun in preschool.  A special thanks goes out to Connor and Hudson (Mrs. Susan's sons) for spending one of their spring break days hanging out with the Cool Cats!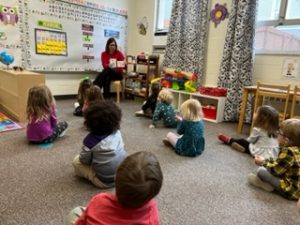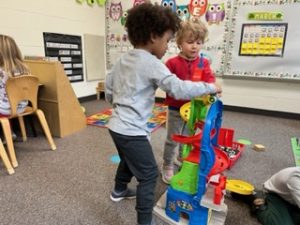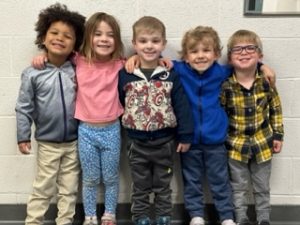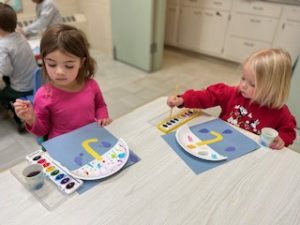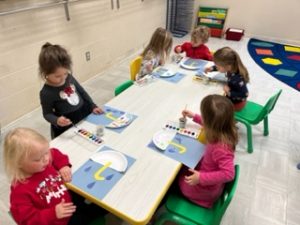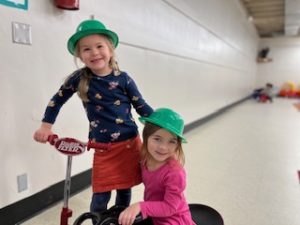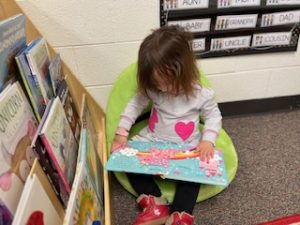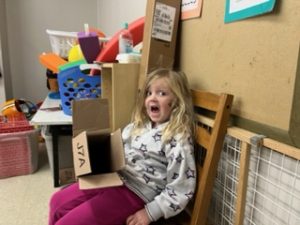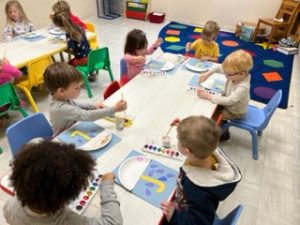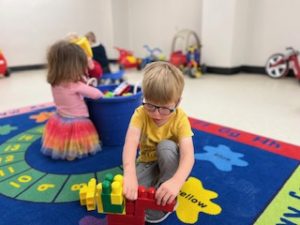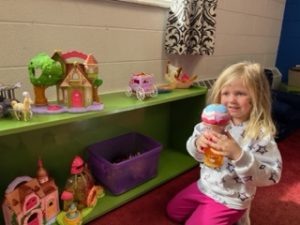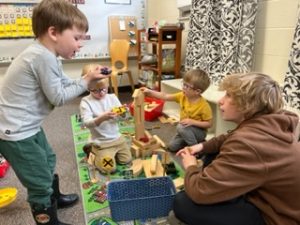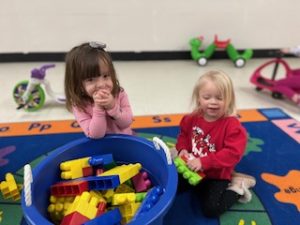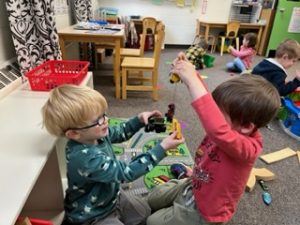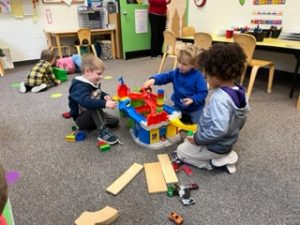 Top Dogs Class News: This week we met Mr. T, Tall teeth.  He brought us a toothbrush and toothpaste.  We also talked about travel and read books about Ireland, Arizona, New York City, and France.  On Friday, we had an amazing Saint Patrick's day scavenger hunt!