Weekly Round-up April 10th-14th 2023
Monday-Regular classes & Wear lots of Pockets today! *
Tuesday-Regular classes & Top Dog field trip to the Art Museum and Butterfly show & Wear you preschool shirt today!
Thursday-Regular class & Wear an apron today!
Friday-Regular classes and wear a hat today!
*The Top Dogs will be starting a two week unit on "Wardrobe".  Preschool pals from other classes are welcome to participate, too!
Playful Bunnies Class News-V is for Vegetables! The Bunnies did so much with vegetables this week. We tasted a new vegetable each day and graphed whether we liked it or not. The red peppers were a big hit with a lot of them – maybe your child has requested some at home? We had fun scrubbing vegetables in the water table. We painted with real carrots. We named lots of different vegetables and chose which ones we wanted to glue on a plate. We read some good books including, The Carrot Seed. In addition to all of that, our playroom has changed into a campsite, complete with a tent, trees, forest animals and a campfire for making smores. All of the Bunnies were happy to be back and had a lot of fun!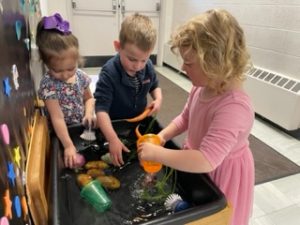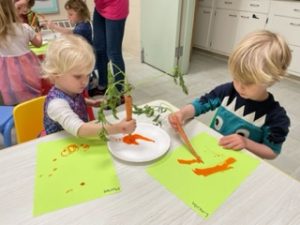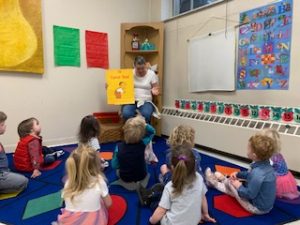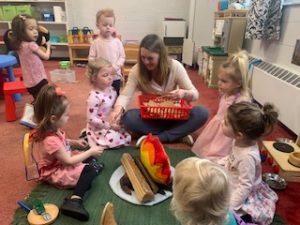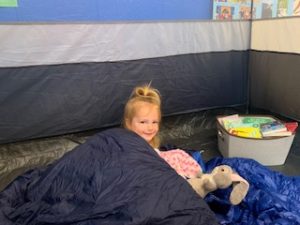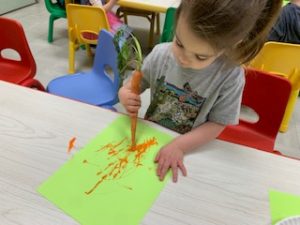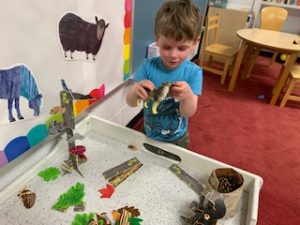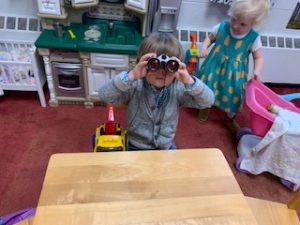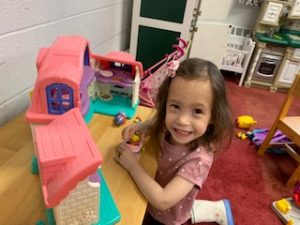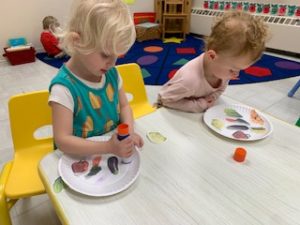 Cool Cats Class News-Welcome back Cool Cats from Spring Break.  We took this short week between Spring Break and Easter to focus on Spring and Easter activities.  We decorated an Easter Egg using tempera paint sticks and practiced our cutting skills to cut branch's out of construction paper and decorated the branches with tiny buds. We talked about the seasons and helped our students notice it was Spring out our windows. We read books about Easter too!   Our playroom and center room have been transformed to a camping theme.  Don't be surprised if your students want to sleep in a tent and sleeping bag soon.  🏕️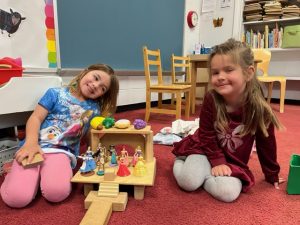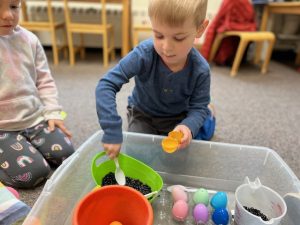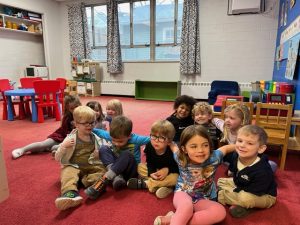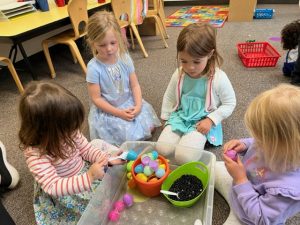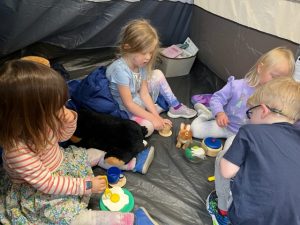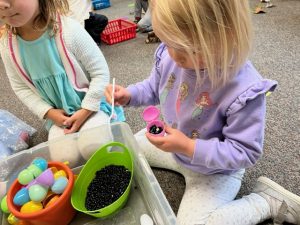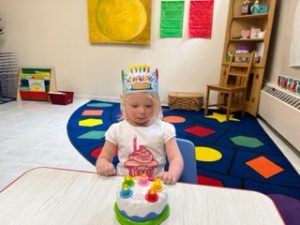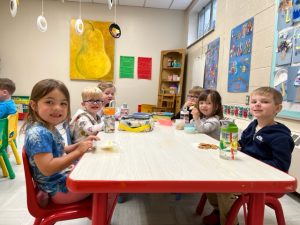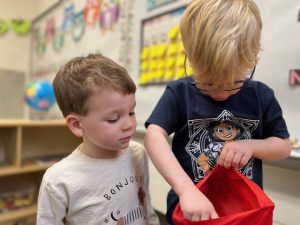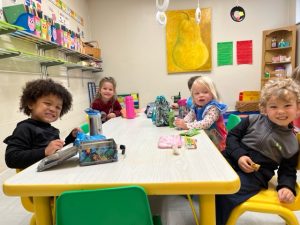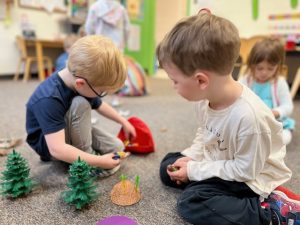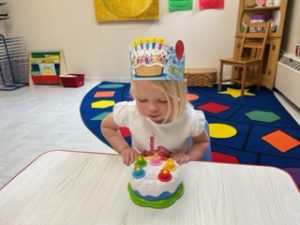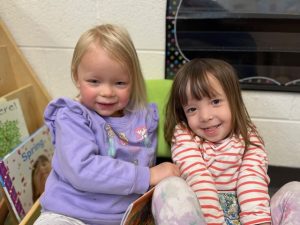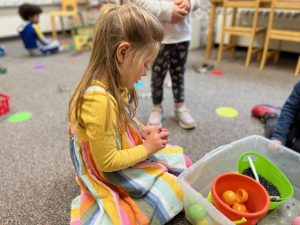 Top Dogs Class News:  This week we met Mr. V, Violet Velvet Vest and his son, Very Veggie. We read the book "Creepy Carrots" and ate some carrots.  We tried tomatoes and read the book "Growing Vegetable Soup".  We learned all about Easter and ended our week with a progressive Easter Egg hunt that helped us work on counting, adding and good sportsmanship.