Weekly Round-up April 24th-28th 2023
Monday-Regular Classes
Tuesday-Regular Classes
Thursday-Regular Classes
Friday-Regular Classes
Playful Bunnies Class News: The Bunnies have had fun continuing our camping theme. We played a game with matching multicolor birds. Then we took our binoculars out onto the playground to try to find matching birds  We also used our rainbow rulers to measure fish that we caught. One of our favorite books this week has been "We're Going on a Bear Hunt." We've read it so many times that some of the Bunnies can read along! We also watched a video on the IPad of the author narrating the story,  retold the story using play props, and recreated the story by going on a bear hunt through our school. So fun! For crafts this week, we did birthday playdough (Happy Birthday, Sophia!), made a bear mask, painted over the letter X, and made shapes in shaving cream. Fun week!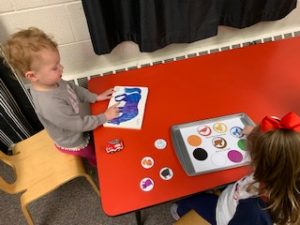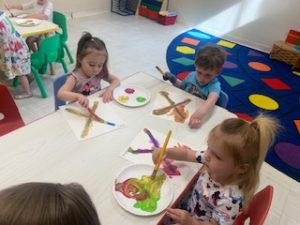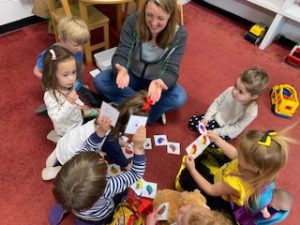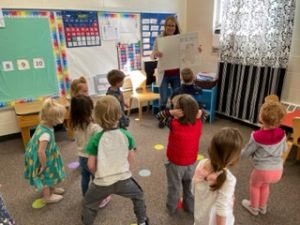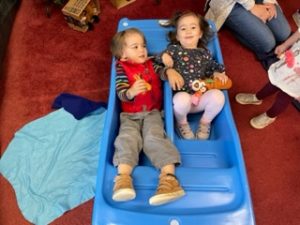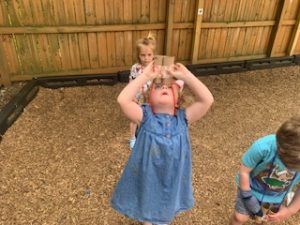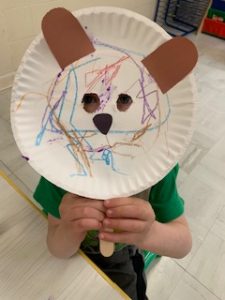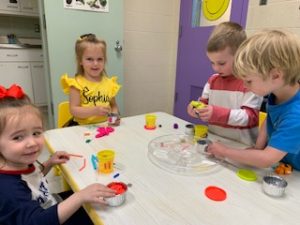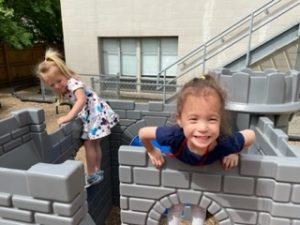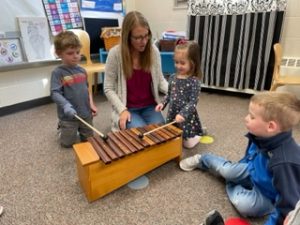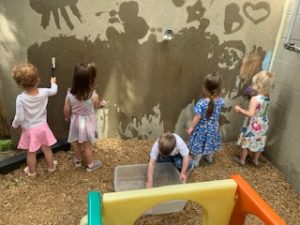 Cool Cats Class News: The Cool Cats had a great week learning about the letter 'X'.   The highlight of our week though was our Field Trip to the Library!!!   A special thanks goes out to Mrs. Susan (who also works at the Library) and the Wyoming Public Library staff for planning and hosting such a great outing!  Our hope is that your children will love to utilize this amazing resource in our community over the summer and in the years to come!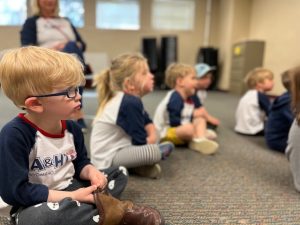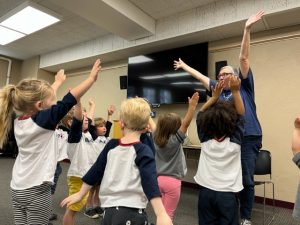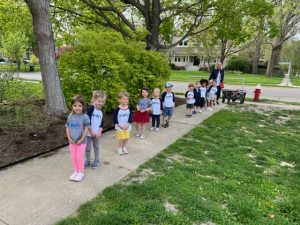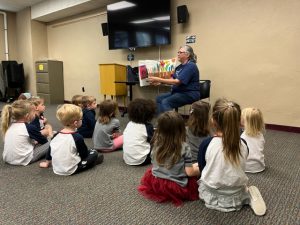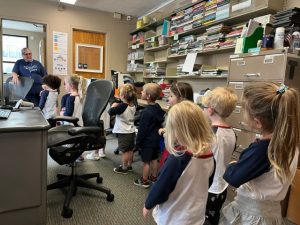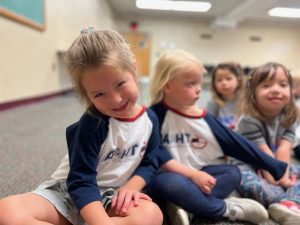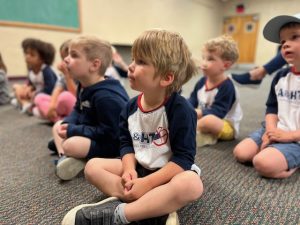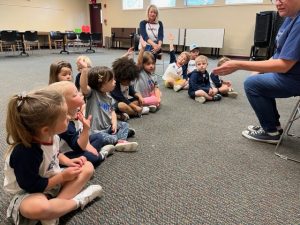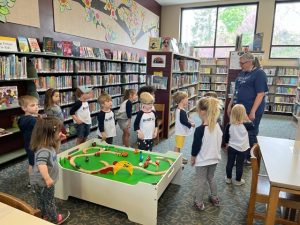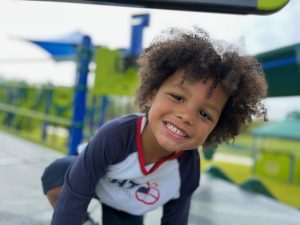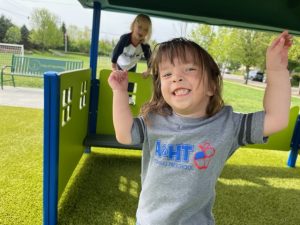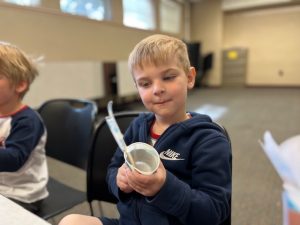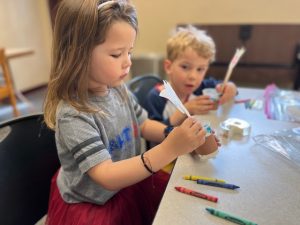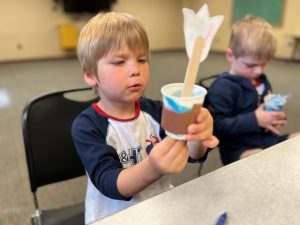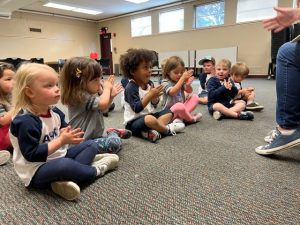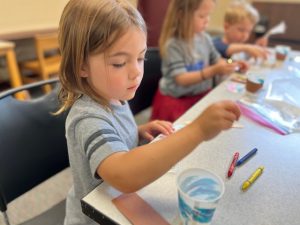 Top Dogs Class News:  This week we wrapped up out time with Mr. W, Wonderful Wink.  We enjoyed "Wonder Bread", gummi Worms and water balloons.  We had fun with a water gun, and talked about gun safety.  We began to practice for our end of year letter people musical/graduation.  We are working on wrapping up assessment for our progress reports.