Weekly Round-up May 8th-18th 2023
Monday-Regular Classes
Tuesday-Regular Classes
Thursday-Regular Classes
Friday-Regular Classes
Monday-Regular Classes
Tuesday-Last Day of Regular Classes for Everyone!  We will be having a pizza party so no need to bring snacks or lunches!
Thursday-The Top Dog's Class presents "The Letter People Musical" and Graduation Program.  All families and friends are invited to attend! Please drop off your Top Dog to his, or her classroom at 9:00.  Things should start at about 9:10.  The "show"  with last about an hour.  Everything "should" wrap up around 10:30 a.m.  (This may be worth getting school age kids out of school.  There should be some good family discussion points following the musical. 🙂  
Friday-May Fete and have a great summer!
Playful Bunnies Class News: We made it to the letter Z! The Bunnies have learned a lot about letters this year from our puppet friends. The letters in their names and their friends' names are very exciting – most of the Bunnies can recognize and name some if not all of the letters in their names. We've continued to play in our flower shop this week – even using an order form to take flower orders and fill them for the customers. We read books about flowers, seeds, planting gardens and spring. We even planted real grass seed and have been watering it daily.  We've also been participating in the library's 1000 Books Before Kindergarten program. For the past couple of weeks, we've been tracking and counting all of the books we've been reading at our circle times. This week, we filled our sheet – made it to 25 – that was a lot to count!! The library gave us some prizes and the next sheet for you to participate over the summer. Have fun reading!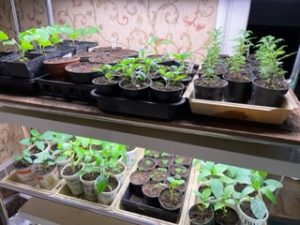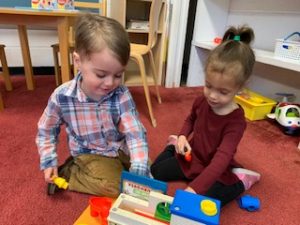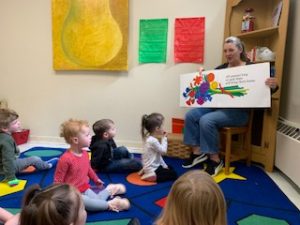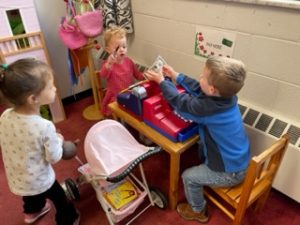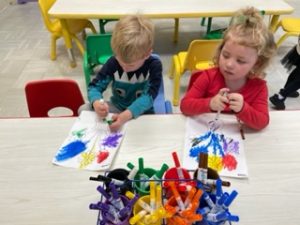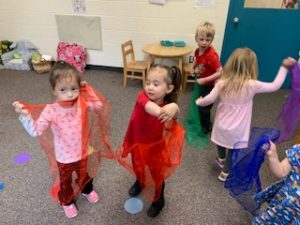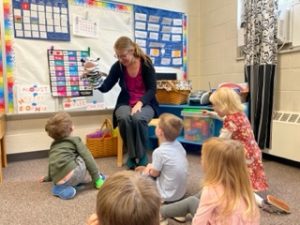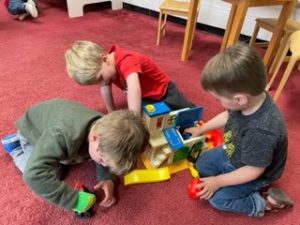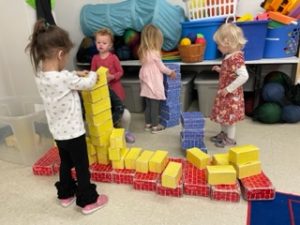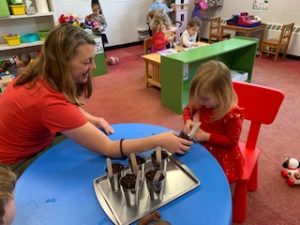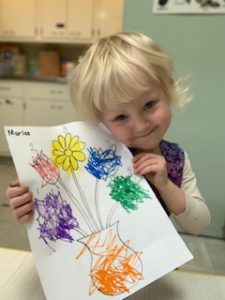 Cool Cats Class News: Happy 4th Birthday Amari!   Thanks for bringing in the mini cupcakes and goodie bags for the Cool Cats, the class loved them!   It's our last week of letters, ending with 'Z'.  We had fun doing a zebra craft after reading about 'Zoe the Zebra'.  We also did a Zinnia craft in combination with an A-Z book about flowers.  The Cool Cats did an excellent job playing insect Bingo in pairs. They worked so hard to notice all the details of each bug and took turns with their partners covering up their squares.  These kids are really showing us they are ready to be Top Dogs next year!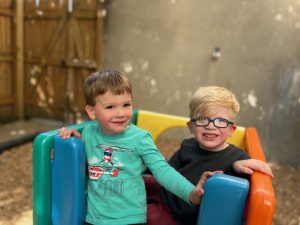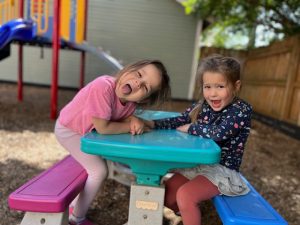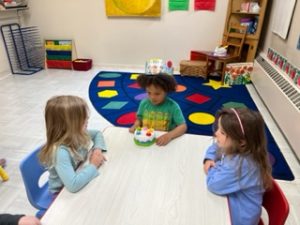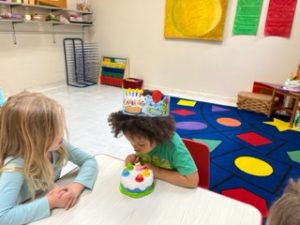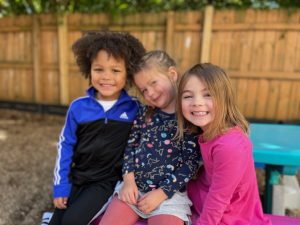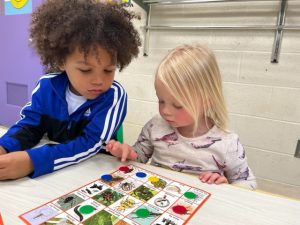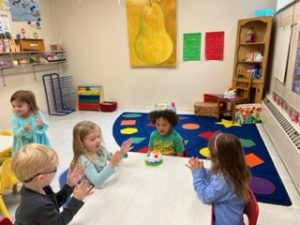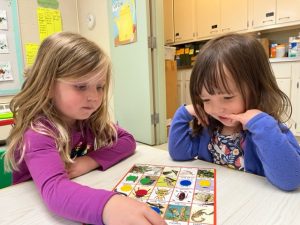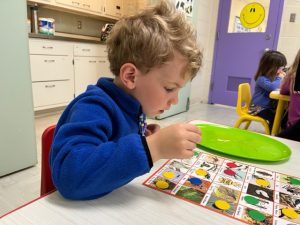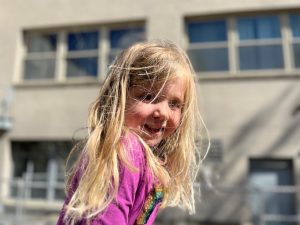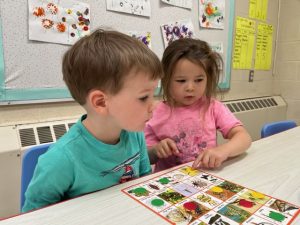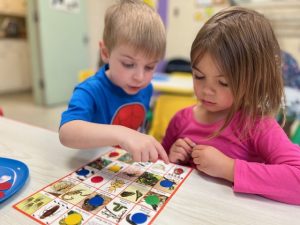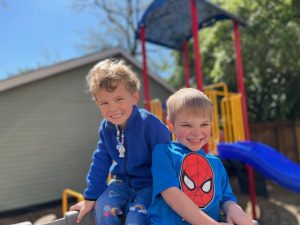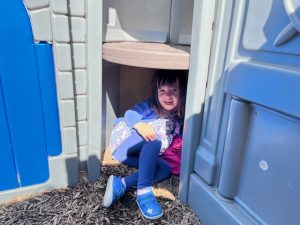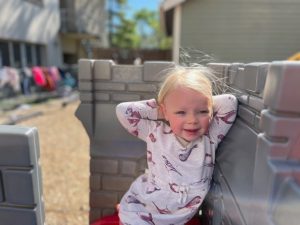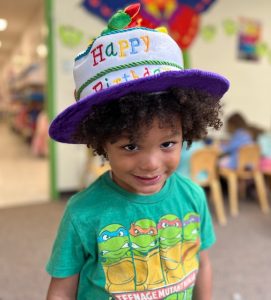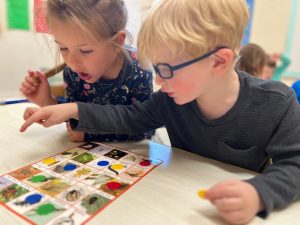 Top Dogs News:  This week we practiced, practiced and practiced!  We also read "The Three Little Pigs", "The True Story of the Three Little Pigs", "The Three Bears", "The Little Red Hen" and "The Little Red Hen Makes a Pizza".  We also got to meet Mr. Y!  He brought us yarn, yogurt and yo-yos.  We worked on wrapping up assessment and made our mothers a very nice gift!