Weekly Round-up August 28th-September 1st, 2023.
*Just a reminder, we do our best to get pictures of all our preschool pals each week, but it is hard! and sometimes we miss someone.  It is not intentional; thanks for your understanding.  
Monday-Regular classes
Tuesday-Regular classes.
Thursday-Regular classes.
Friday-Regular classes and TOP DOGS-Blue day-Wear and bring something blue.
OFFICE NEWS- Thanks for turning in the forms!! It's so helpful to get them in as soon as possible.  If you haven't turned in the medical form (signed by a doctor) for your child yet, please turn it in or let us know when we can expect it. Thank you so much!
TOP DOGS-We worked on learning the days of the week, met "Miss A who goes A-A-A-Chooooo!", made lots of art projects, worked on our RED book, learned all about the color of red,  learned our playground rules/muscle room rules, and talked about morning routines.  We read lots of book from the "If You Give a Mouse a Cookie" book series by Laura Numeroff & Felicia Bond.  The Top Dogs are off to an A-mazing start!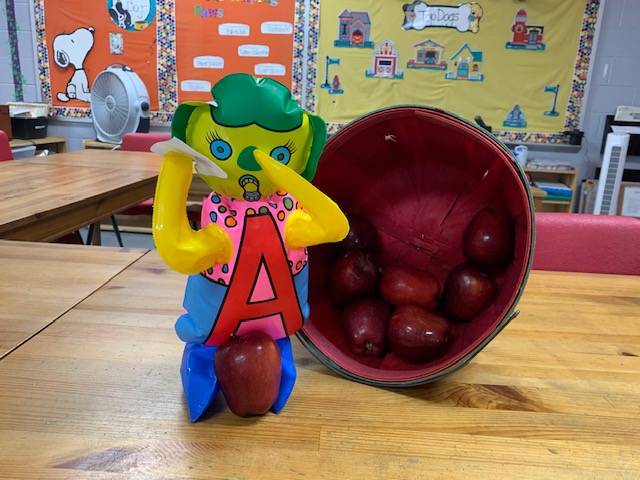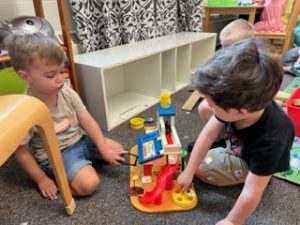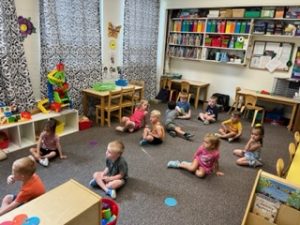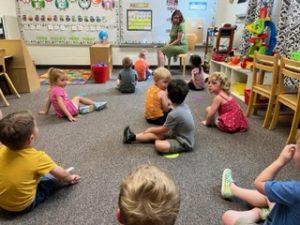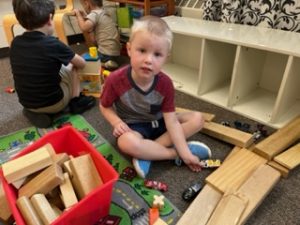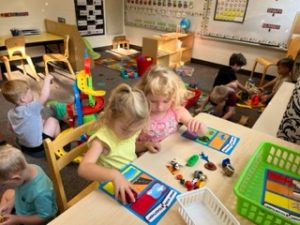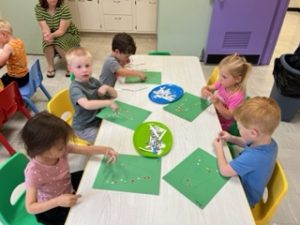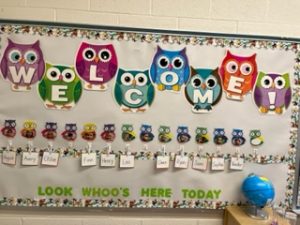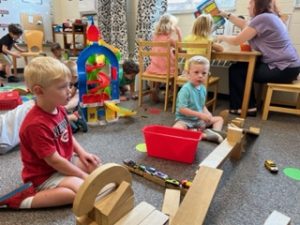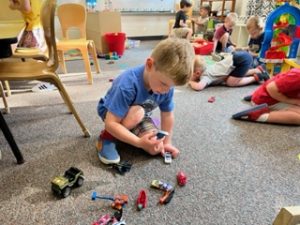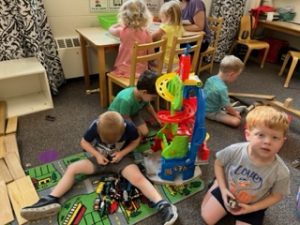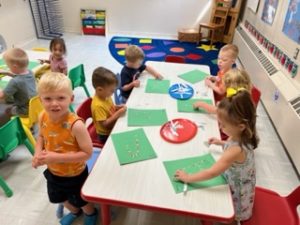 Playful Bunnies News-What another great week for the Bunnies! We've started our letter curriculum with Alice the Alligator puppet coming to our circle time. We learned a fun alligator song and read "There's an Alligator Under My Bed," which was a favorite book. We've also started a bug theme – with big toy bugs and magnifying glasses in our playroom, colorful bugs in our rice table and fun bug books and songs. For our crafts, we painted a bunny and glued on a puffy tail, used glue sticks to glue ants on some picnic food, and used toy bugs with playdough. The Bunnies are doing great getting used to school and having a lot of fun!