Weekly Round-up for September 4th-8th, 2023
Monday-No School-Labor Day
Tuesday-Regular Class Schedule
Thursday-Regular Class Schedule.
Friday-Regular Class Schedule and Top Dogs wear and bring something yellow.  
Office News-There are still a few medical forms that need to be turned in.  Please sent them in as soon as possible.  :). 
TOP DOGS News-This week we met Mister B who has Beautiful Buttons. He brought us lots of fun things that start with the letter "B"-balls, a bus puzzle, "Don't Spill the Beans" game, bears and  buttons.  We ended the week with a brilliant bubble battle!   We learned all about the color blue.  We read lots of books about bears and "The Wheels On the Bus".   We also kept working on learning the Days of the Week, reading "Today Is Monday".  We learned about being "Out of Order" with our preschool pal Ollie and talked about how to "Stop, Think & Act".  We learned about being "Chip the Wonder Dog" and not an "Awful Augie".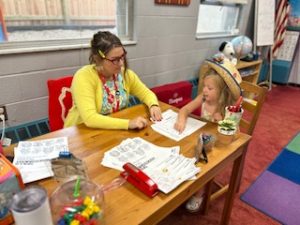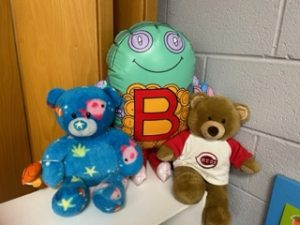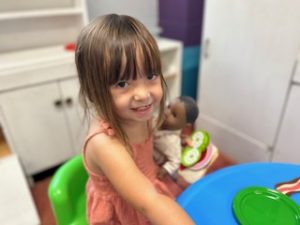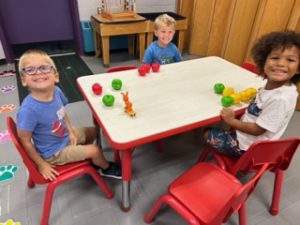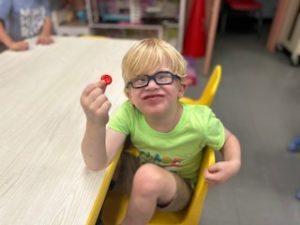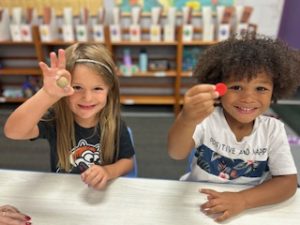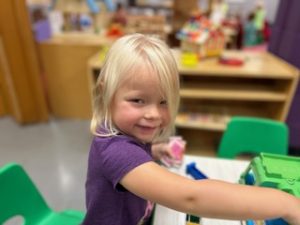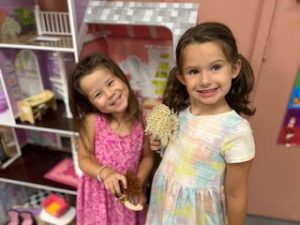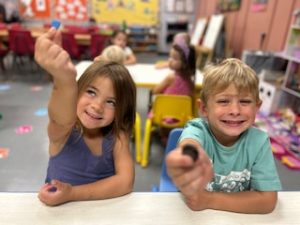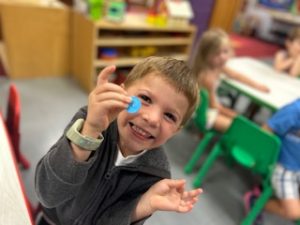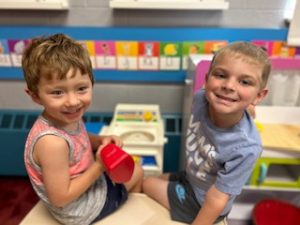 PLAYFUL BUNNIES News-What a fun week learning about the letter b and bugs! We love to learn by playing, exploring, and experiencing. This week in the playroom we loved observing bugs, sorting by color, and reading bug books. During craft time we used our fine motor skills to put bug stickers on a leaf, used markers to make a butterfly, practiced gluing to create a collage, and used bugs with play dough. During circle time we talked about the letter b, read The Very Hungry Caterpillar and practiced retelling the story with felt pieces. We sang lots of songs about bugs. The bunnies love to sing! During centers the bunnies used their fine motor skills to decorate a sticky B butterfly. We had an amazing week!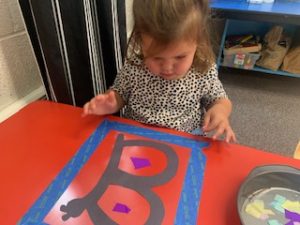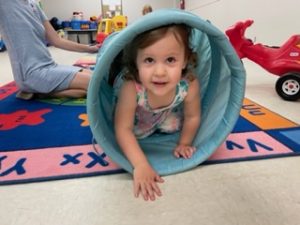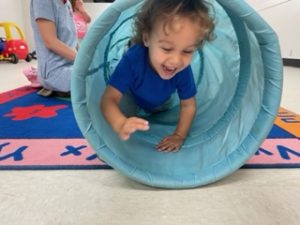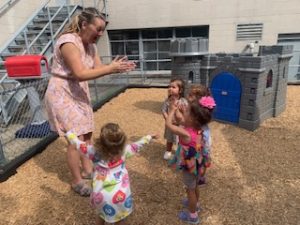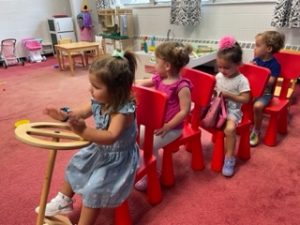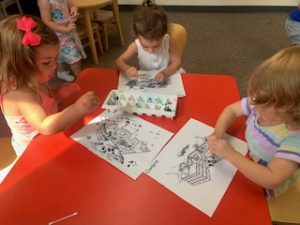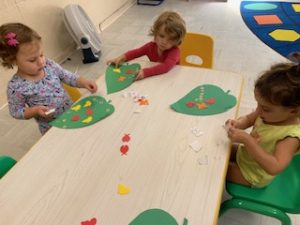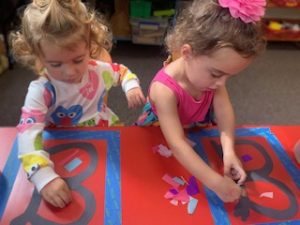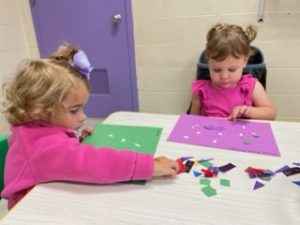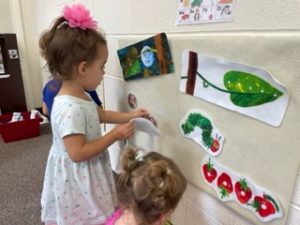 Cool Cats News-The Cool Cats had a great week learning about the letter 'B'.  We read books and did crafts focused on Buttons, Hot Air Balloons, and Bears.   Each Friday is Music and Movement Day.  We spend time at the end of that day moving our bodies, singing songs, or playing instruments.  Last week we pretended to be little ants and climbed through and obstacle course to build an ant hill. Also, we spend 45 minutes at the beginning of each day playing in our center classroom. The Cool Cats can choose from several activities like puzzles, reading books, building with blocks, art, and counting games all pictured below.   The activities in the center classroom rotate every couple of weeks.