Weekly Round-up October 9th-13th, 2023.
Monday-Regular Classes
Tuesday-Regular Classes
Thursday-Regular Classes & Wyoming Fire Fighters visit.
Friday-Regular Classes and Top Dogs Favorite Color Day!
Playful Bunnies Class News:  The Bunnies continued learning about eggs during our farm theme.  We read a book about lots of different animals that hatch out of eggs. Then we had fun with plastic eggs and playdough to hatch different animals. We watched a real chick hatch out of an egg on the IPad and then helped  "hatch" our oval chicks we had painted.  We reread Humpty Dumpty and did a fun craft using bandaids to put Humpty back together again. We also painted black spots on a cow using corks, played with rubber ducks in the water table, read "Little Blue Truck" and retold the story with props, and learned the nursery rhyme, Hey Diddle Diddle. Our puppet, Firefighter Frances, came to our circle time and brought a favorite book, "Fireman Small." Next week, real firefighters will visit our school!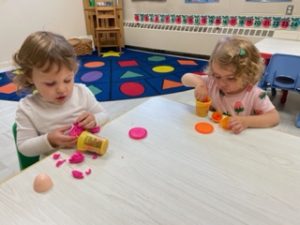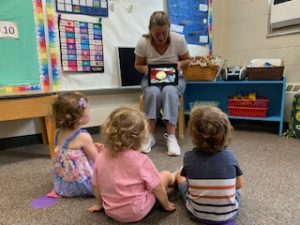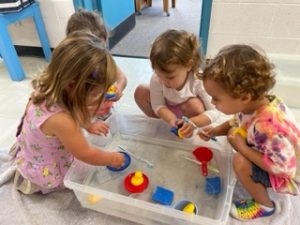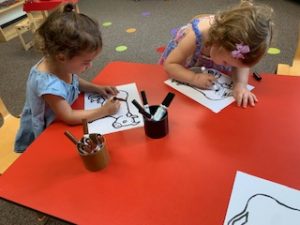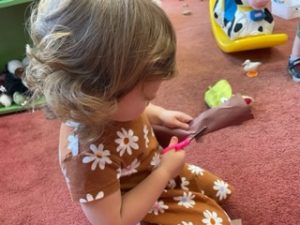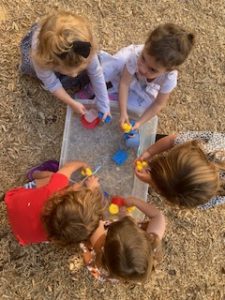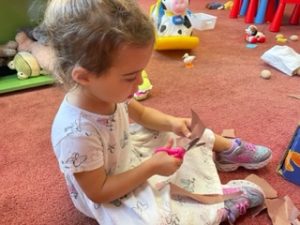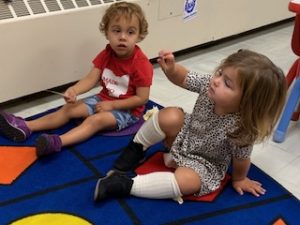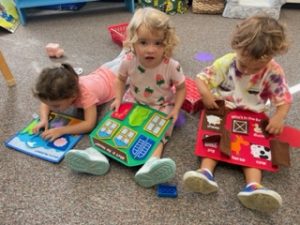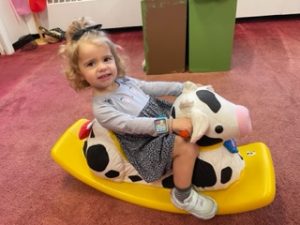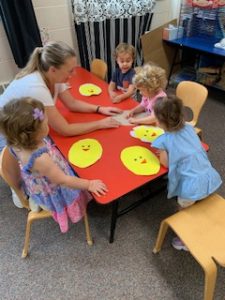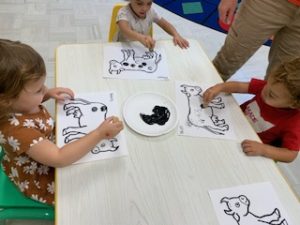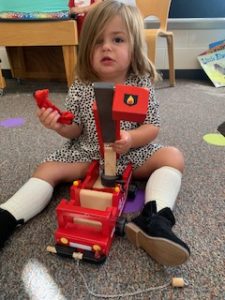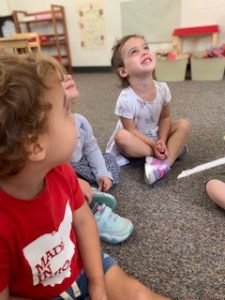 Cool Cats Class News:  The Cool Cats enjoyed learning about the letter 'G', the number 5, and the shape of a star.  We read a book about The Gruffalo and did a fun project making Gruffalos of our own.  We also learned that G makes two sounds like in Giraffe and Gorilla.  We enjoyed making our very own Gum ball crafts after practicing how to use a Gum ball machine.  
Each day at 11:05 the Cool Cats head to snack after receiving hand sanitizer.  Preparing for snack is a great time to practice independence. Each Cool Cat is responsible for removing their snacks from their backpacks and heading to the snack room with 'snacks and water bottles in their hands'.  Once in the snack room, we say a quick prayer and it's time to eat.  We will help any student open their snacks, but we are always encouraging them to open their own containers and packages before politely asking for help.  Also, snack time is a great break in our day to build community by talking about our day, our families, our homes, and our experiences.   The Cool Cats are pretty hungry by snack time. Thanks for sending great snacks for your children!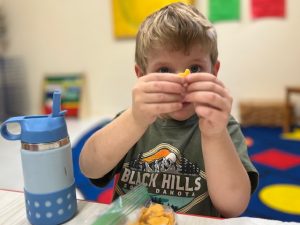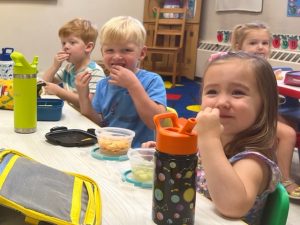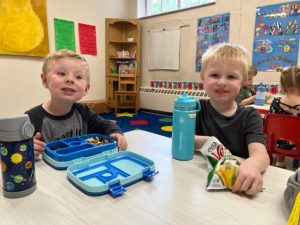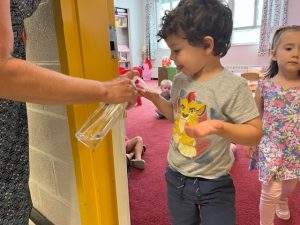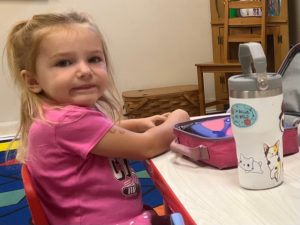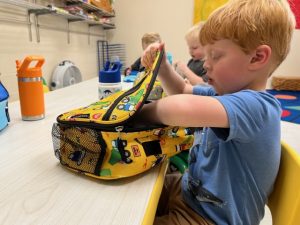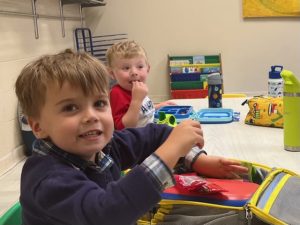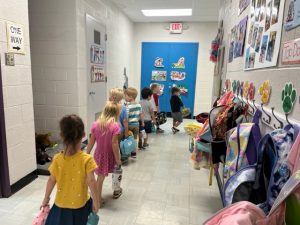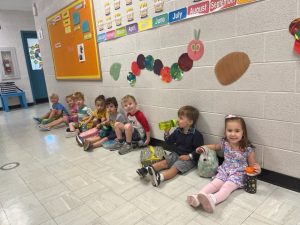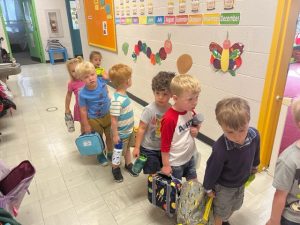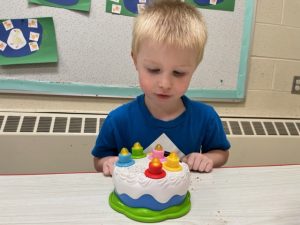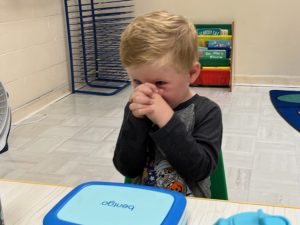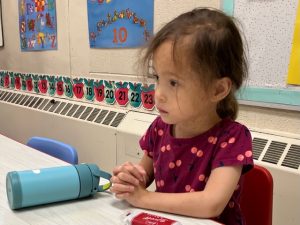 Top Dogs Class News:  For our letter F this week, we met Mr. Funny Feet and boy, was he funny!  Each day he told us a new  joke and a new Fire safety skill.    We learned all about the color brown and  Fire Safety:  Stop, Drop and Roll, Never play with dangerous fire things, Crawl Low under smoke, When there is a fire get out and stay out, Go to your family meeting place, and call 911 in an emergency.