Weekly Round-up-November 13th-27th, 2023
Monday-Regular Classes
Tuesday-Regular Classes
Thursday-Regular Classes
Friday-Regular Classes and Top Dogs bring a square today!
Monday-Regular Classes
Tuesday-Family Thanksgiving Feast!  (No Regular classes) 10:45-12:15.
Wednesday-Sunday-       No School-Thanksgiving Break
Monday-Regular Classes
Tuesday-Regular Classes-Bring in $1.00 for Santa's Workshop on Thursday!  All donations go to Valley Interfaith Food and Clothing.
Thursday-Regular Classes-Santa's Workshop for all classes!
Friday-Regular Classes and Top Dogs bring in a rectangle.
Office News-Thanks for all of the donations for our Thanksgiving Food Drive!  We will be collecting through November 30th and "Presenting" the items to Judy Cordes and Father Eric on December 1st.  We currently have collected 29 bags of Wide Egg Noodles, (Goal 100),  2 toys valued at $20 dollars, (Thanks Addie!), 1 Target gift card at $25, (Thanks Finn!) goal 20, and 17 mystery items-misc. food items.  Keep up the great work to bless under resourced families!
*Don't forget to order book online from Scholastic and to turn in your picture page to order your photos from Dan, Dan, the Photo Man!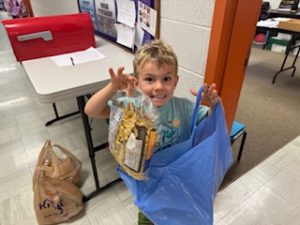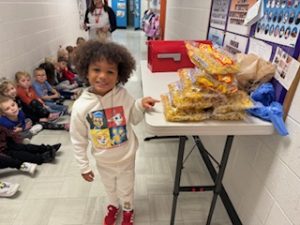 Playful Bunnies News: The Bunnies started a new theme – transportation/construction. We have a fun transportation and construction area to play and build in. Our sensory table is full of black beans and construction trucks – good for digging and dumping! During craft time, we painted with cars and made a garbage truck craft. Trashy Town was a favorite book about a trash collector. Jack the Jaguar puppet came to our circle time and brought some great "Jack" books and nursery rhymes – Jack and the Beanstalk, Jack and Jill, and Jack Be Nimble. We even got to pretend to be Jack and jump over a canclestick. Fun week!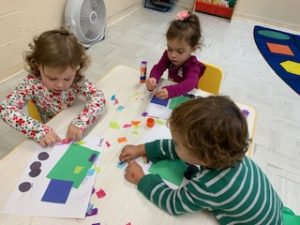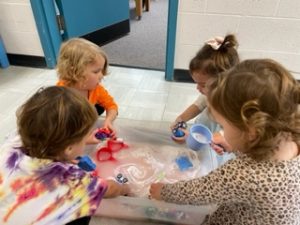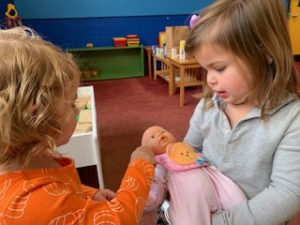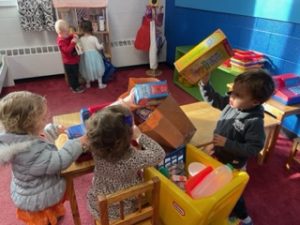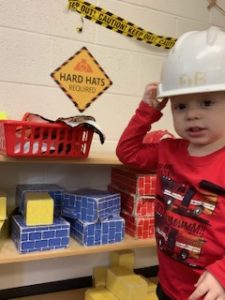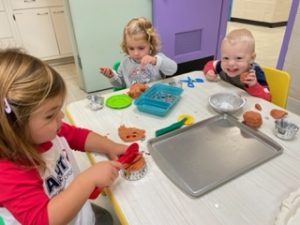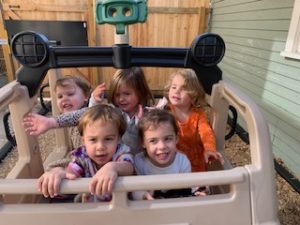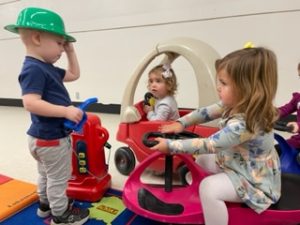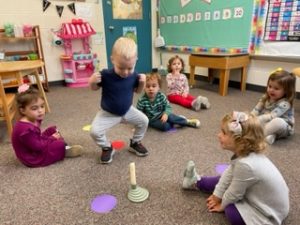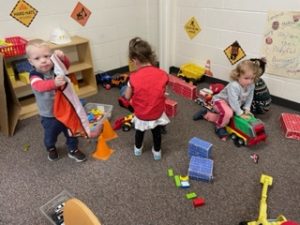 Cool Cats News: Happy 4th Birthday Samantha!  The class enjoyed your yummy cookies.  We enjoyed a beautiful week of weather and extended our time outside knowing winter is coming.  The Cool Cats love to find interesting things to do outside, including digging for worms, feeding squirrels walnut shells over the fence, making mulch piles, and throwing leaves in the air. We also focused our learning on the letter 'K' for Kangaroos, Kites, Kaleidoscopes, and Mrs' Kelly!   Our art projects and books all start with the letter K.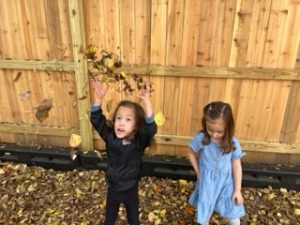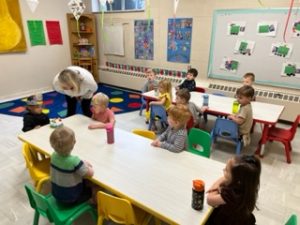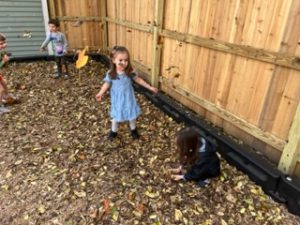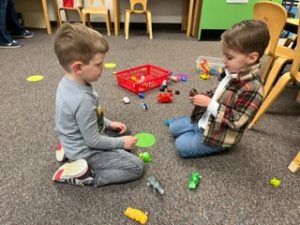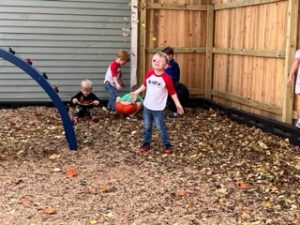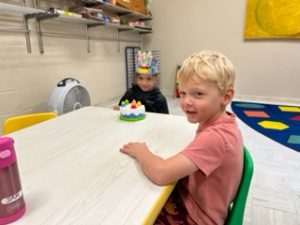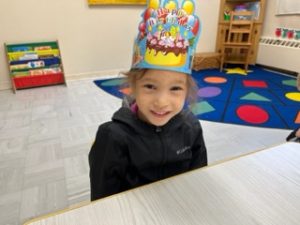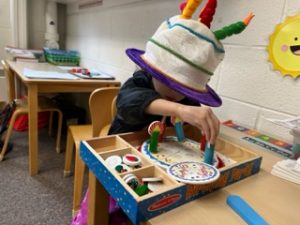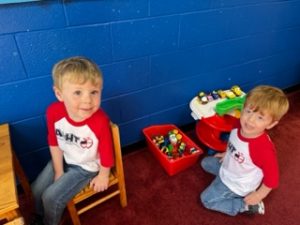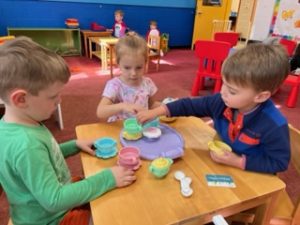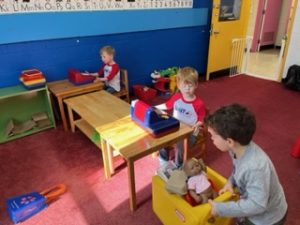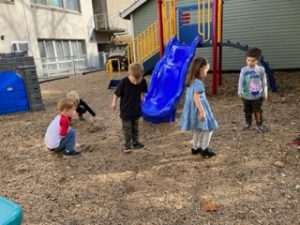 Top Dogs News:  J is for Jumbled Junk, Jello and Jellybean Jar!  This week we learned all about the letter J and the shape of a triangle.  We learned about Thanksgiving, Food Groups and continued about Autumn.  We have been enjoying using the tape recorder and typewriter that Miss I brought.  We have been counting the items we have been collecting to donate and practicing for the big Thanksgiving Show!