Weekly Round-up-March 6th-March 10th-Bike-a-thon week 2017
Monday, the 6th-Regular class schedule and Bike-a-thon begins…
Tuesday, the 7th-Regular class schedule and Bike-a-thon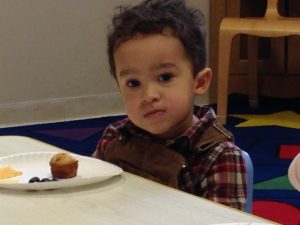 Thursday, the 9th-Regular class schedule, Bike-a-thon and Book Orders Due.
Friday, the 10th-Regular class schedule and MUC class bring in a writing sample of the numbers 1-10 with your name written on it and in pencil.
Office News- Please turn in your February tuition if you haven't done so already. A big thank you to Easton's Grandpa Kim for helping us with the final assembly of our new plasma cars. (or wiggle cars) The children are happily competing for a turn with the new bikes!! This is great timing since we are looking forward to our bike-a-thon next week. The children love this annual event!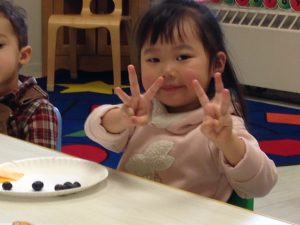 Mixed-up Chameleon
s News-(Kindergarten Prepara
tion Class)-Today we started off with some relay races!  A great time to exercise and work on large motor skills.  Also, a great opportunity to talk about how to win, lose, and not take things too seriously.  We then went through our daily curricumlum and wrapped up our study on seasons.  We practiced using scissors and did some writing.  It was a very enjoyable day!
Very Hungry Caterpillar and Very Busy Spider News-This week we learned all about the Four Seasons!  Next week we will be moving on to Cloudy with a Chance of Meatballs.
Friday Enrichment Class : This week we worked on the letter "V".  For art the kids started using their cutting skills by cutting out a "v" to make a vase then got to add flowers.  It is always nice to see how each kid cuts and how we can all help them cut "correctly" by placing their hands the right way, thumb on top.  We also made a volcano which the kids loved!  Next week we are on letter "W".
Panda Bear Class– This week we had so much fun with our crafts.  We had fun squishing play dough, created pots of gold, and some St. Patrick's Day wreaths.  Sammi the Seal sang the ABC's with us, and Mr. Sun was inside our mystery box.