Here's what a usual day looks like in the Top Dog's Class!
9:00-Arrival/Homeroom
We start our day with different learning activities set up around the room.  We love it when Mrs. Kim makes Moon Sand!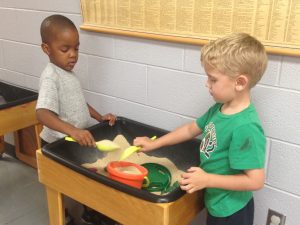 9:30-Learning Time
It's time to learn our preschool basics!  We also remind ourselves to be like Chip the Wonder dog and not be an Awful Augie!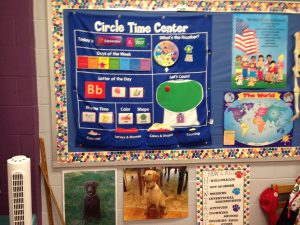 10:00-Letter People Time
It's time to learn about letters.  Which letter person is going to visit from letter people land today?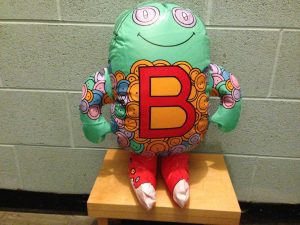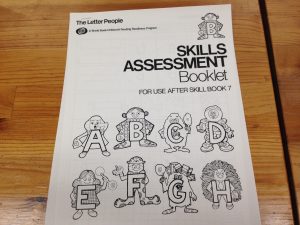 10:30- Learning Center/Art
Now we split up into two teams.  One team goes with Mrs. Sandy to learn a new skill, like setting the table.  We then get to choose which learning center we go to.  Mrs. Sandy also calls us over individually for some testing.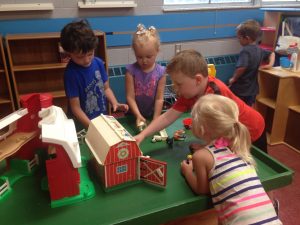 The other team goes with Mrs. Kim.  Mrs. Kim leads us in all kinds of awesome art projects.  Since we have been learning about colors, we have been doing a lot of projects about our color of the week.  After art, we get to pick a learning center.  Mrs. Kim also calls us over for testing.  We then get to switch about half way through.
11:30-Learning Time #2
During this time we go over more preschool basics!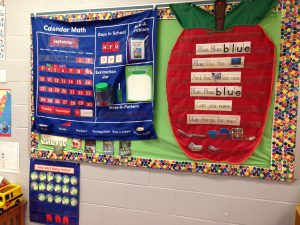 11:40-Specialized mini lesson
We use this time to learn about colors, shapes, rhyming words, opposites, etc.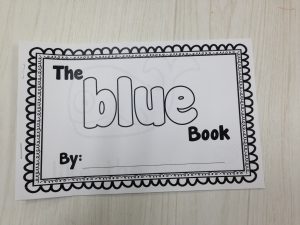 12:00-Lunch
Boy are we hungry!
12:30-Recess/Muscle room
Time to go outside!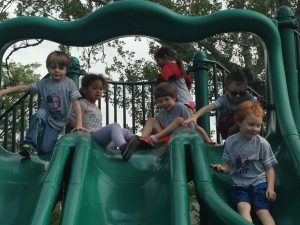 12:50-Learning time #3
This is our last learning time of the day.  We usual read stories, sing songs, and learn more about the theme of the week.  This week we are learning about "B" is for bears and bus.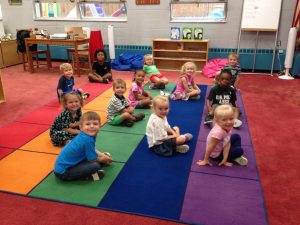 1:00-Time to go!  What a great day at preschool!