Weekly Round-up-April 5th-April 9th, 2021
Monday-Regular class schedule and wear lots of pockets today!
Tuesday-Regular class schedule and wear a hat today!
Thursday-Regular class schedule and wear your fancy/favorite pants today!
Friday-Regular class schedule and wear your preschool shirt today!
Preschool Office News: Thanks for turning in your bike-a-thon money! If you haven't turned in your donations, we will still take them!
Kittens News:  he Cool Kittens had a great week back after Spring Break.  We learned about the letter U.  We found an umbrella in our U mystery box and made an umbrella art project.   We learned a rhyme about umbrellas that helped us with color recognition. We wrapped up our dinosaur theme with a few fun books about dinosaurs.  A favorite was about having a dinosaur as a pet!  During art, we made foot prints using dinosaurs and paint. It was fun to compare the different foot prints.  We also tried to form playdough dinosaurs by learning to roll playdough which is a great fine motor skill.  We loved getting outside on the playground at the beginning of the week and hope to be back out there next week.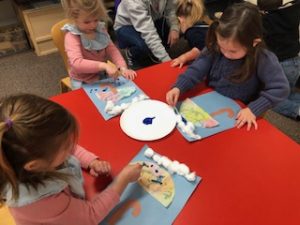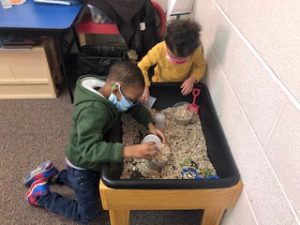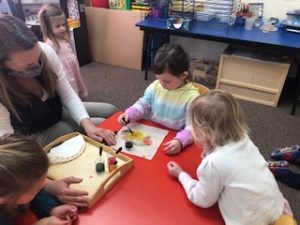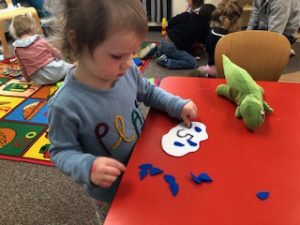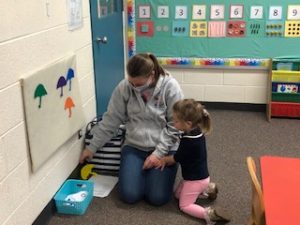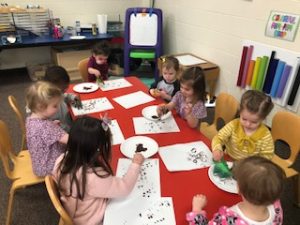 Cool Cats News-The Cool Cats have grown to a class of 9 students and are happy to play with the Kitten class at the beginning and end of the day.  Both classes really enjoy pretending to be a litter of kittens, rolling around together and climbing into small balls as seen in the picture below.   The Cool Cats focused on the letter 'U' this week.  They especially liked the book 'Creepy Pair of Underwear' and requested to read it three times, they then wanted to look at the book during center time. Some of the students took it one step further and made their own Creepy Underwear craft.   We sang songs about a Unicorn and created our own unicorns during craft time.  One of our students chose to name her unicorn Pinky Pie!   Centers have been fun working around our dinosaur mini unit.  We have played dinosaur math games, built our own dinosaur puzzles, colored different dinosaurs, and even made dinosaurs out of play dough.   One of our students was able to help Mrs. Kelly identify and pronounce Pteranodon, proving you are never too old to learn new things from a four year old! There have plenty of Roars in all shapes and sizes heard throughout the morning.  Maybe you've heard them too?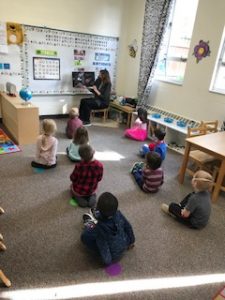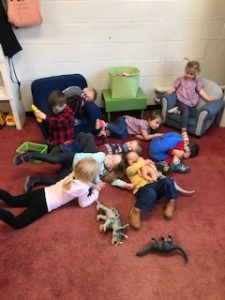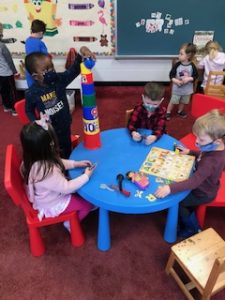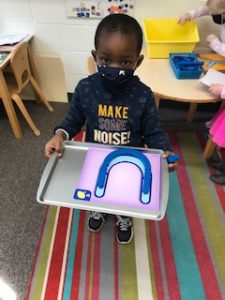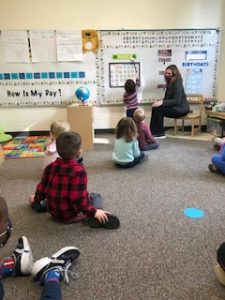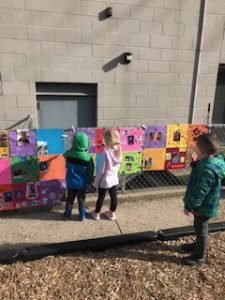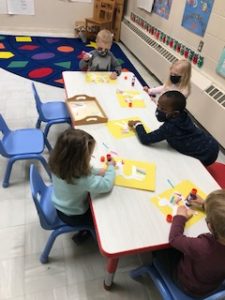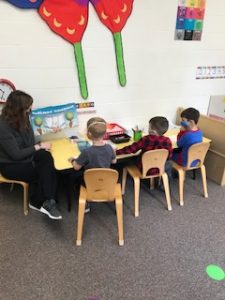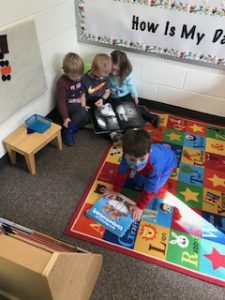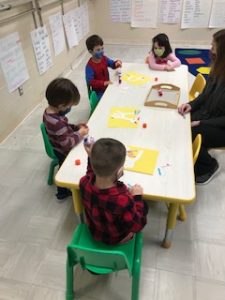 Top Dogs News:  This week we met Mr. V, very veggie and his dad, Violet Velvet vest.  We tried different kinds of vegetables, including making bugs on a log and carrots and ranch.  We painted with vegetables and made a snail out of beads.