Weekly Round-up-April 4th-April 8th, 2022
Monday-Regular class schedule and wear lots of pockets today!
Tuesday-Regular class schedule and wear a hat today!
Thursday-Regular class schedule and wear an apron today!
Friday-Regular class schedule and wear lots of buttons today!
The Playful Bunnies Class News-The Bunnies had a great week learning about the letter U. Our mystery box had an umbrella in it one day and underwear in it the second day. The Bunnies thought that was hilarious! In art, we added fish to an underwater scene and made umbrellas out of coffee filters, markers and water. Since we are still camping in the playroom, we spent the week enjoying the book "We're Going on a Bear Hunt". The first day, we read the book. The next day we watched the author read and act out the story, and at the end of the week, we went on our own bear hunt! Ask your preschooler if we found a bear! This week we also focused on developing fine motor skills to help our Bunnies get ready for more advanced skills next year like writing letters, numbers, and names. The Bunnies had opportunities to use markers, crayons for coloring and eye droppers to squeeze water. The bike-a-thon was also a fun event for the Bunnies. Next week the lap totals will be announced.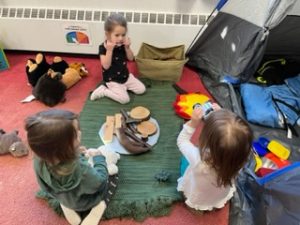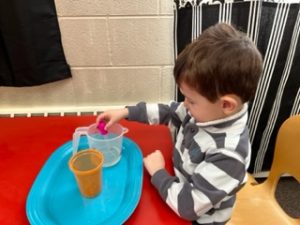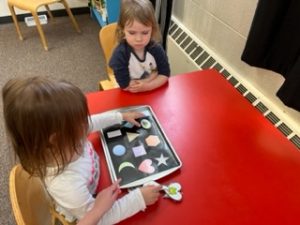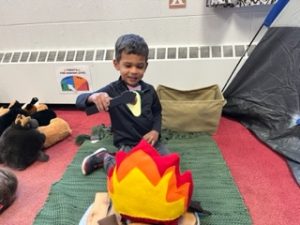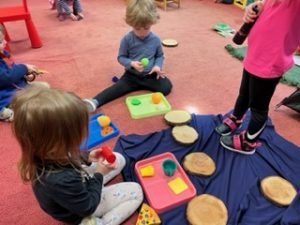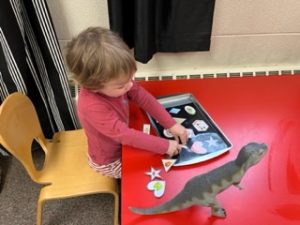 Cool Cats News-Bike-a-Thon week has been a blast for the Cool Cats.  🚲   Your children love to move at a very fast pace!   We also focused on the letter 'U'.  Our crafts included a bright colored unicorn 🦄  and umbrella☂.   Our special book this week was 'Creepy Pair of Underwear'.  We made our own pair of creepy underwear complete with its 'ghoulish, greenish glow'.   We continue to enjoy our camping unit playing in our tent and measuring the bass or crape we catch in our pond.  On Friday we sang songs around the campfire and had mini s'mores.  Yum!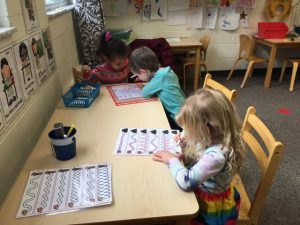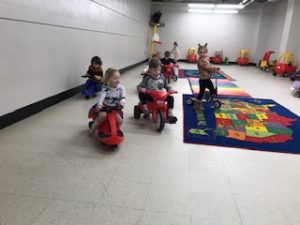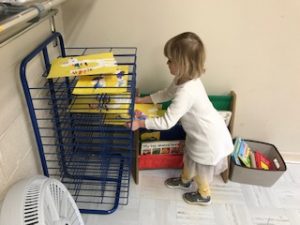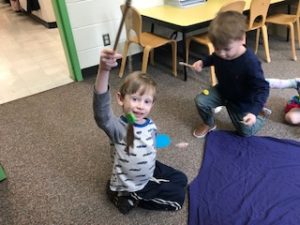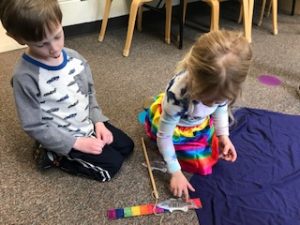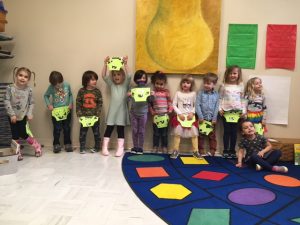 Top Dogs News:  This week we met Mr. V, very veggie since his uncle, Violet Velvet vest was not  feeling well.  We tasted different kinds of vegetables, including making celery/peanut butter and carrots/ranch.  We painted with vegetables and books about gardens.