Weekly Round-up October 4th-October 8th 2021
Monday-Regular Classes
Tuesday-Regular Classes
Thursday-Regular Classes
Friday-Regular Classes and Top Dogs Brown Day!  
The Playful Bunnies News-The Bunnies had a fun week continuing with our farm theme. We are still gathering and sorting lots of eggs, feeding animals in our farm sensory table, and singing and reading a lot about farms. We used dotters to paint cherry tomatoes and sponges to paint corn on the cob on a big mural that will be in our room next week when we set up our Farmer's Market. So fun! We also read and sang songs about firefighters this week – our puppet friend, Frannie the Firefighter, joined us at Circle Time to tell us all about being a firefighter and her favorite letter, F.  Each bunny got to make a fire truck craft with their own picture in it – so cute! It was a fun and fantastic week!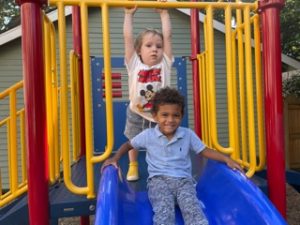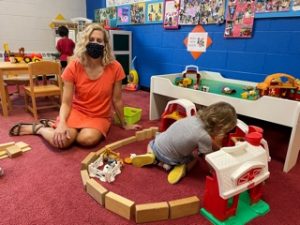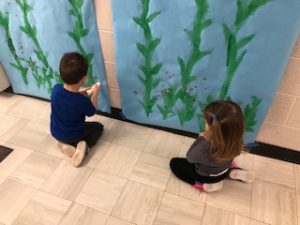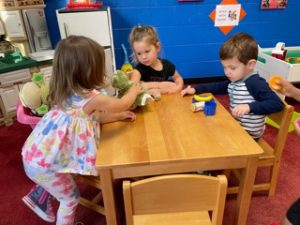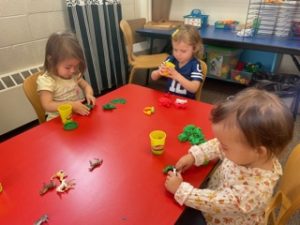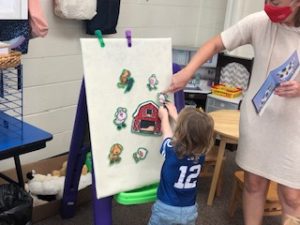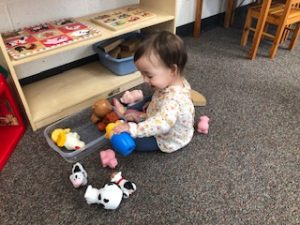 Cool Cats News-This week we centered our learning around the letter 'F' and the number '5'.   We read books about Farms, Fire Fighters, and Fish!   Our crafts included learning to use scissors on construction paper to look like a Feathers, painting Fire and Water to put a Fire out, and a Fish Bowl.   The Cool Cats have loved practicing their fishing skills, maybe some day they will catch 'the big one'? Counting was fun too as we read 'One Fish, Two Fish, Red Fish,  Blue Fish,' by Dr. Seuss.   We have incorporated a Music and Movement time for your students on Fridays.   We have played with rhythm sticks, waved our scarves, tackled an obstacle course, pretended to be elephants, and sang songs about a farm.   The Cool Cats love to sing! They have even made up their own transition song for after we clean up, ask them to sing, 'Find a dot you like a lot, please and thank you.'   It's pretty cute!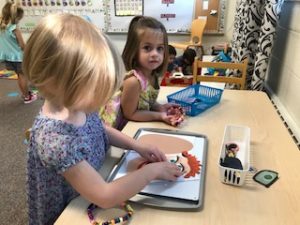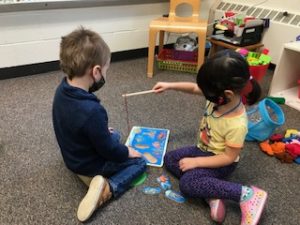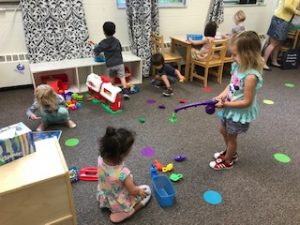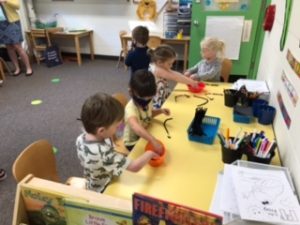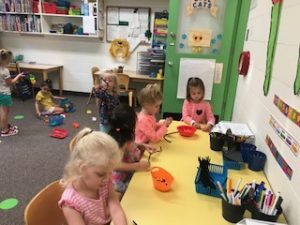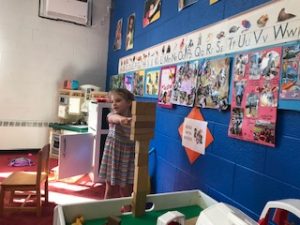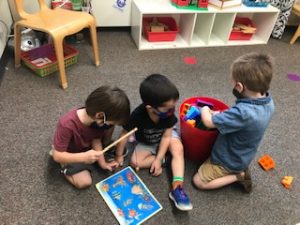 Top Dogs News- Miss E Exercise was with us this week and boy did she make us work!  We had to peel hard boiled eggs, egg races, egg hunts, and we exercised with an obstacle course!  We have been learning about the parts of the body, the color orange, the letter E, the song "I've Been Working on the Railroad".