Weekly Round-up October 3rd-October 7th 2022
Monday-Regular Classes
Tuesday-Regular Classes
Thursday-Regular Classes
Friday-Regular Classes and Top Dogs Brown Day!
The Playful Bunnies News-This week has been all about the letter F for the bunnies! We learned about the farm, firefighters, and the season of fall! During craft time, the bunnies glued farm animals in a barn, painted a cow with corks, made a leaf collage, and played with farm animals in Playdough. During circle time, Frances the Firefighter taught us all about the letter F. We also practiced sorting colored eggs and learned the Humpty Dumpty rhyme. During centers, we played with a fire house and made a farm scene by painting tomatoes and corn. What a busy, fun week!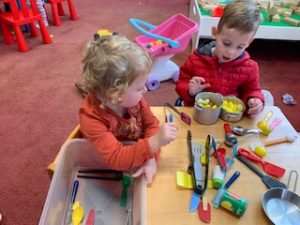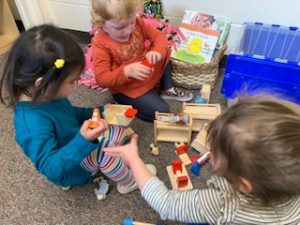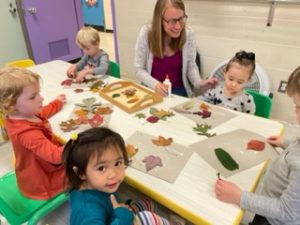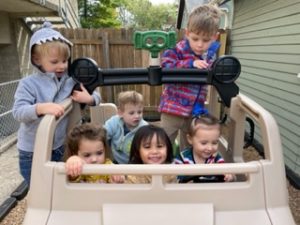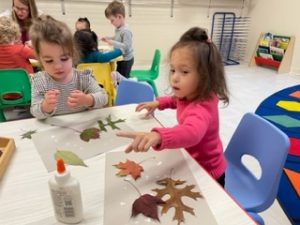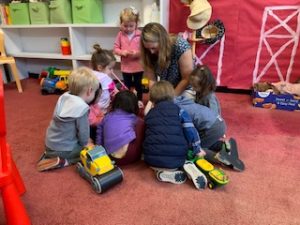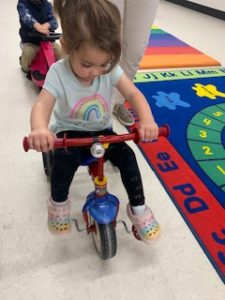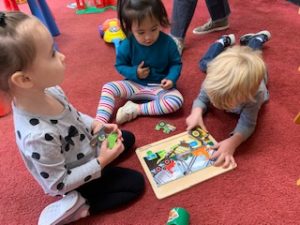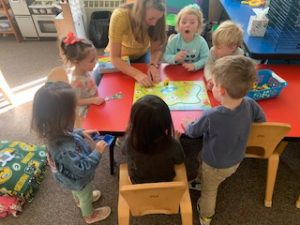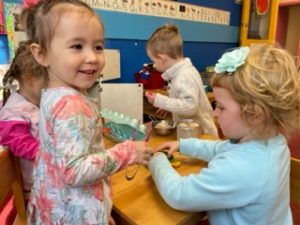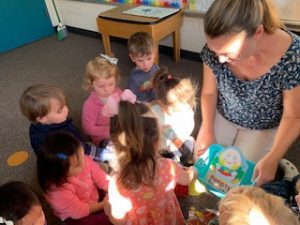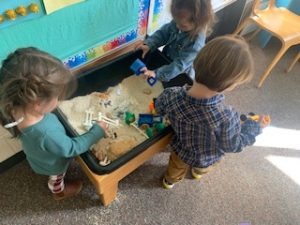 Cool Cats News-Happy 3rd Birthday Addie!   Thanks for the yummy muffins, the class loved them.  The week of the letter 'F' has brought new toys to preschool including a pretend Farm in the playroom, Fish, Fishing poles, and special Feathers.  We introduced scissors to the classroom this week with a feather craft and free cutting time at the art table.  The children love practicing this new skill and need a little instruction on how to hold the scissors to 'chomp' the paper.   We also used our listening ears to play a barnyard bingo game, it's tricky to distinguish each animal sound and place just one marker over the animal's picture. Eventually everyone gets a BINGO! We added a new climber to the playground, the Cool Cats love going on safari in their new truck!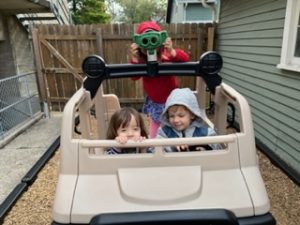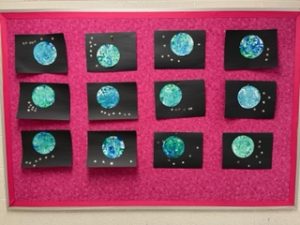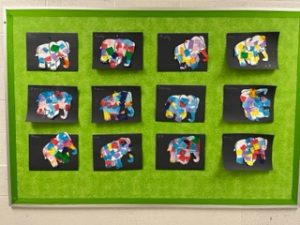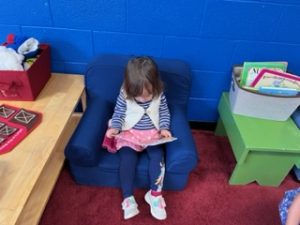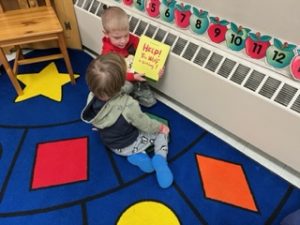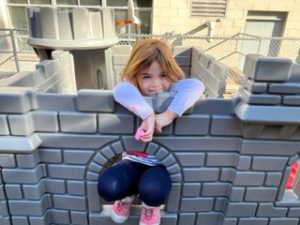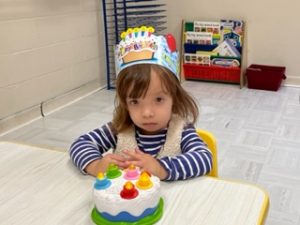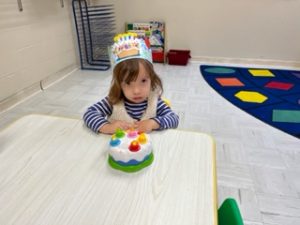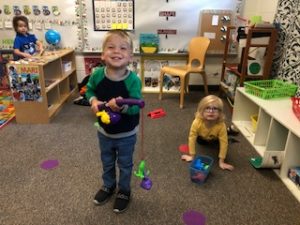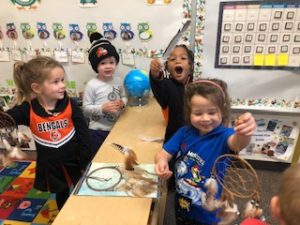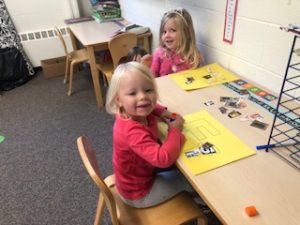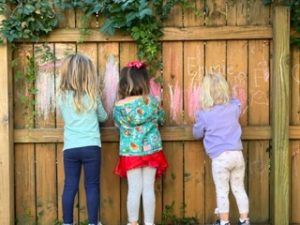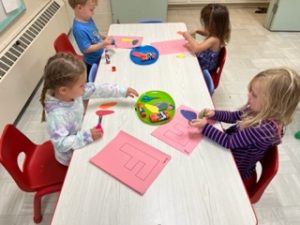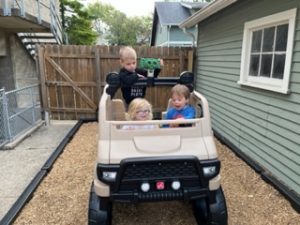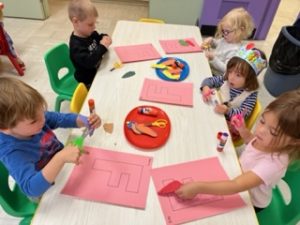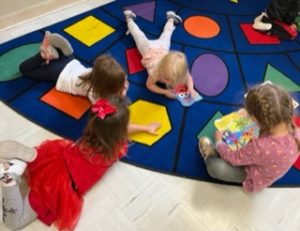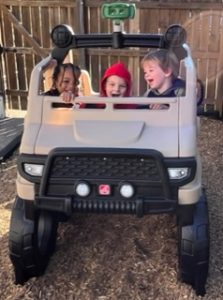 Top Dogs News- Miss E Exercise was with us this week and boy did she make us work!  We had to peel hard boiled eggs, egg races, egg hunts, and we exercised with an obstacle course!  We have been learning about the parts of the body, the color orange, the letter E, the song "I've Been Working on the Railroad".  We read books about "Elmer the Elephant" and eggs.  We also celebrated Evelyn's birthday!