Weekly Round-up October 23rd-November 2nd, 2023.
Monday-Regular Classes
Tuesday-Regular Classes
Thursday-Regular Classes and All Classes wear your favorite Halloween Clothes!  Top Dogs-Walking Field Trip-Nature walk to Teacher Sandy's house for a not very scary Halloween Party.  
Friday-Family Halloween Parties and Parades-9:00-10:15 A.M. No Regular classes.
Monday-No School-Fall Break
Tuesday-No School-Fall Break
Thursday-Regular classes
Friday-Regular classes and Picture Day!  
Office News- Thanks for all the tuition payments so far. If you haven't paid yet, this coming week would be a great time to send it in.  🙂
Playful Bunnies News-The Bunnies are having Halloween fun! We've been singing our Halloween songs so much every day! During our craft and center time, we made a cotton ball ghost, an orange collage pumpkin, decorated a witch's hat with Halloween stickers, used golf balls to paint a pumpkin, and made play dough monsters. We worked on our fine motor skills by cutting or tearing paper for a future craft. We'll continue our Halloween fun next week!!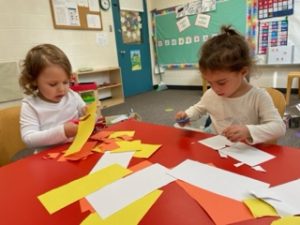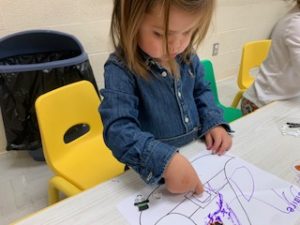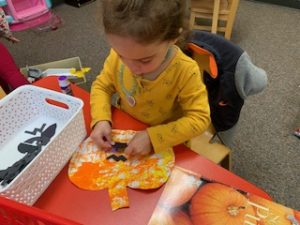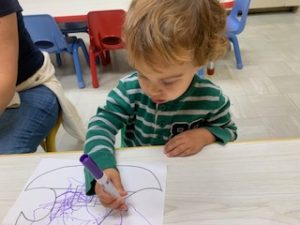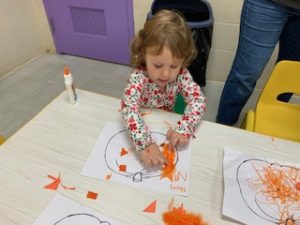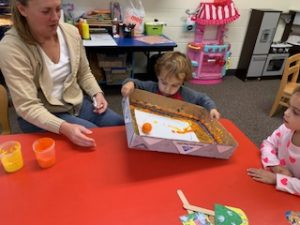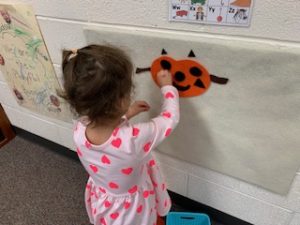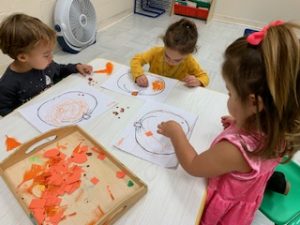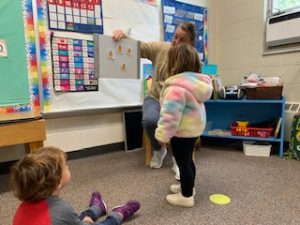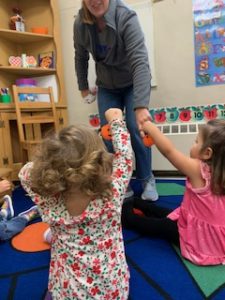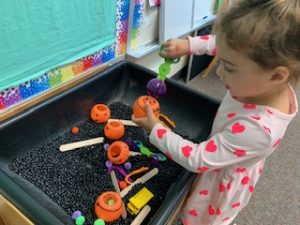 Cool Cats News- 'I' is for Igloo and Ice Cream.   The Cool Cats really enjoyed their crafts using packing peanuts to build an Igloo and puffy paint to create their own scoops of ice cream.   One of their favorite book series is called Groovy Joe, these books have an audio version that adds fun music while the book is read aloud.  This week we rocked to 'Groovy Joe, Ice Cream and Dinosaurs'.  

The Cool Cat's day ends with a second meeting time and art.  Mrs. Kelly introduces rhymes and finger plays, utilizes the felt board for counting and math, and always reads a book during second meeting time. We move from second circle to art time where we practice glueing, drawing, painting, cutting, and other fine motor skills. We also practice putting away our art materials and cleaning up our space.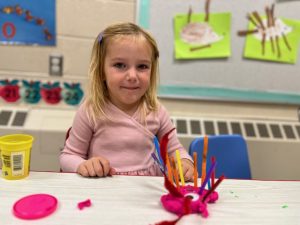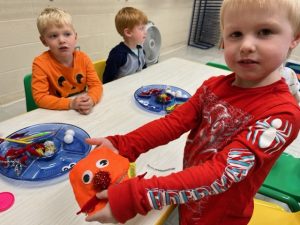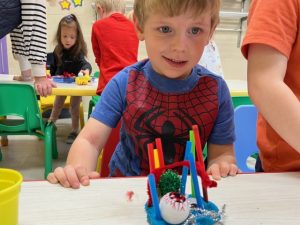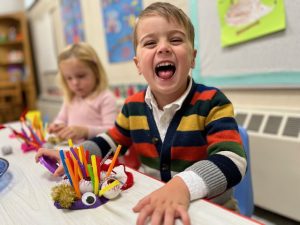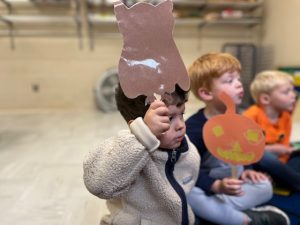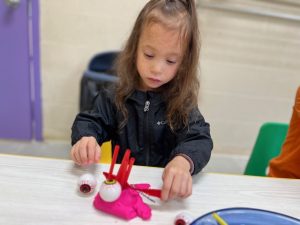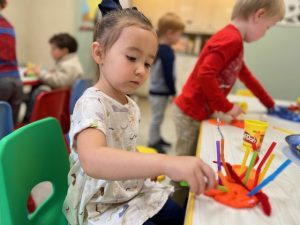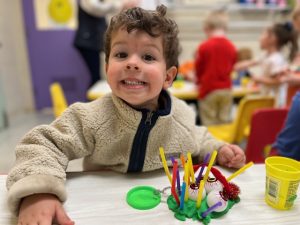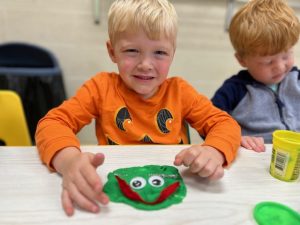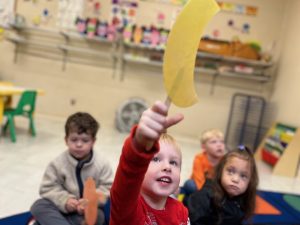 Top Dogs News-H is for Horrible Hair!  Haunted Houses, Halloween Candy, and Hullubaloo!  Black was the color of the week.   We practiced for our upcoming Halloween program, learned about the parts of the body and all about autumn.  We read lots of Halloween books and learned some new spooky Halloween songs.
*Next week we are trying something new!  We will be taking a walking field trip to Teacher Sandy's house at 19 Allen Avenue, over by Elm Elementary school, for a not very scary Halloween Party.  At the house, we will go through an "I Spy" room, hear some "spooky" stories, make some Halloween jewelry, feel some monster teeth, eyes, brains, etc., eat some dirt cake, watch "It's the Great Pumpkin, Charlie Brown" and end the party with a treat bag.  Cindy will be handing out permission slips on Monday.